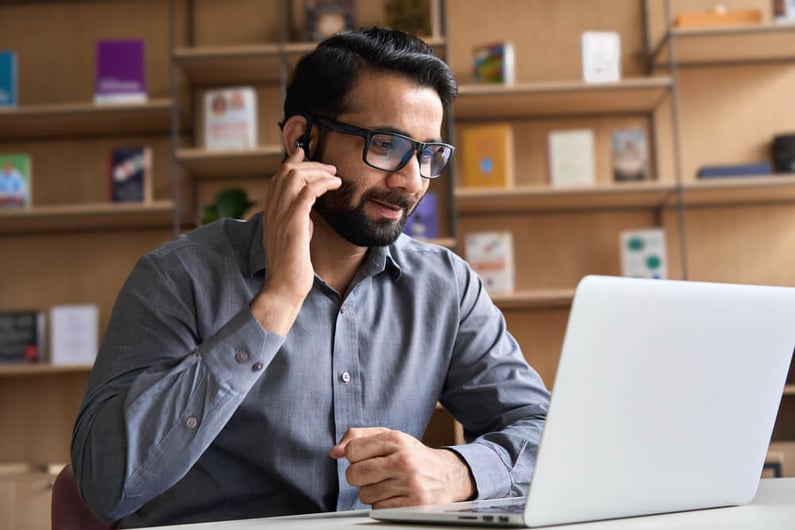 Your Home Service company must stand out from the competition to be successful — and the proper lead generation methods help by speaking to customer pain points and developing a relationship. Your services aren't enough to convince the market to purchase you over others in the industry. A strong relationship founded on understanding and catering to your audience's needs will, however. 
Studies show that up to 77% of people have been loyal to one or more brands for over a decade (and longer, sometimes). Another study found that more than 50% of consumers are loyal to up to 5 brands. When you set the foundation for loyalty with a solid lead generation strategy for Home Services, you lay out the basis for repeat purchases, word-of-mouth referrals, and more susceptibility to upselling and cross-selling opportunities. 
It will require you to look at the quality of leads over the quantity of leads. And we have the scoop on exactly what it will take to do that for your Home Service company. 
How Lead Generation Benefits Home Services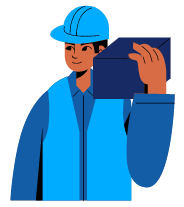 As you likely already know, lead generation encompasses all the actions and processes your team implements to find and attract potential companies to your services. Lead generation for home service company needs involves identifying your key customer segments, such as homeowners, homebuyers, landlords, or business owners, and creating content to address their concerns. 
Here are some ways to address consumer pain points and build meaningful relationships with lead generation on digital channels.
1. Place Capture Forms on Your Website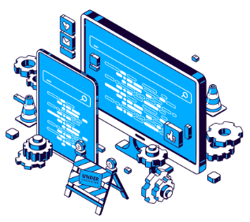 Capture forms entice visitors to build a relationship with your Home Service business because it incentivizes them to exchange their email and other personal information using discounts, freebies, or gated content. That then helps you continue to connect with them and nurture those leads with ongoing content. Having the right incentives (consider your target audience and their interests) will play a significant part in your success, as 90% of consumers said they would share information. 
For the best results, we recommend strategically placing capture forms on the sides and bottoms of landing pages and blogs and pop-ups when scrolling. 
2. Demonstrate Expertise with Compelling Content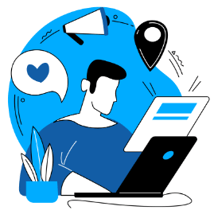 Use blogs and how-to videos to offer advice and show prospects what your company can do for them. Remember that when you include capture forms and CTAs in this content, you encourage people to share their information. When you customize your compelling content to your target audience's specific home service needs, research shows that 78% would trust your brand more. 
We recommend demonstrating your expertise through thought-leadership content that is high-quality, specific to your audience (and to each stage of their buyer journey), and backed by plenty of research and data. 
3. Engage Customers on Social Media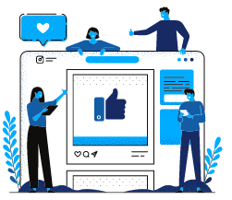 Social media is a juggernaut for brands looking to connect with their audience and reach more people in their market. After all, it is home to more than 4.74 billion people worldwide. It's also a great way to engage with users you don't usually have the opportunity to interact with — respond to comments, like posts & shares, share posts when someone tags your company, and consistently post helpful and relevant content.  
We recommend sharing current builds via high-quality visuals and engaging with customers sharing their new homes on social platforms.
4. Stay in Touch with Email Marketing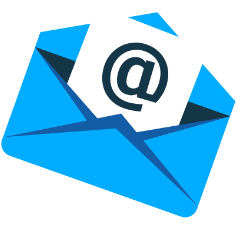 Once people share their information with you, keep them updated on trends and seasonal items to inform them of what's happening with your company and industry. Email marketing is one of the most powerful ways to speak directly to segments and deliver content that will add value to their day and remind them of you.
We recommend you use email to share announcements, make recipients aware of new products, recommend other services, and send exclusive discounts and deals that make them feel special. 
5. Optimize Your Website for SEO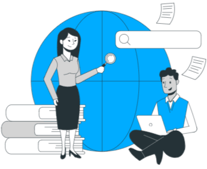 The better your website is —i.e., solid blog content, contact information, keywords, mobile-friendly, easy to navigate, and fast-loading — the better your ranking on search engines. Optimizing for SEO on your Home Service website has many benefits, but for lead generation especially: organic search makes up 53% or more of website traffic, and just one bump up in your spot can boost your CTR (click-through-rate) by 2.8%.
We have three recommendations for leveraging SEO on your website:
Make sure landing pages and blogs are optimized to show up in searches for your relevant business items 
Focus on promoting aspects that bring in revenue, even if they're smaller items 
Specify location and service areas to appear in local searches 
6. Target Your Local Customers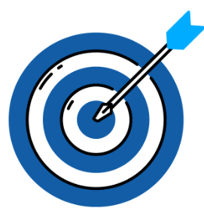 An incredible 97% of people search online for a local business, with more than 50% of 'near me' searches resulting in a call or visit. You must target your local audience to ensure you're the one that pops up as their optimal Home Service solution!
We recommend that you focus on content that reaches the people within your service radius. If you're in California, mention where in California you are by slightly including it in your material. An example would be if McClatchy positioned its services directly to California businesses. One approach we could take could be starting the post off with a relevant but catchy question that pulls the reader in while adding in the location:
Are you struggling to generate local leads in California amid this fiercely competitive market?
7. Include Testimonials on Your Site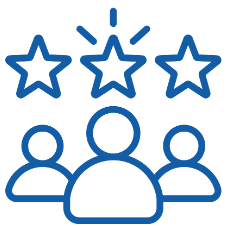 Did you know that 95% of people check online reviews before deciding on a product or service? More than half (58%) will also pay more for your services if you have good reviews! That is why you should always include testimonials and reviews on your website. You've done great things for previous clients — enough for them to boast about it for you! — you must share that with potential clients.
We recommend adding satisfied customer testimonials, including quotes and before-and-after photos of services completed. To ensure your testimonials highlight the rest of your lead generation tactics are up to par, contact McClatchy to discuss a media partnership!