Using a variety of marketing channels will increase the likelihood of success. Two of the best channels include search engine optimization (SEO) and search engine marketing (SEM). People often confuse the two, but they have some fundamental differences. Using SEO and SEM together will help you benefit from the best of both worlds. Used in conjunction with other marketing efforts, both will help you succeed in the long term.
Here we'll explore the differences between the methods, the benefits of SEO and SEM, and how you can use both to fuel your marketing efforts.
What is the Difference Between SEO and SEM?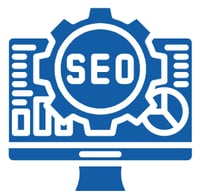 Both involve increasing visibility on search engines. While SEO involves organic rankings in search engines through keyword optimization, SEM allows advertisers to use both SEO keywords and relevant ads that land them higher placements in search results.
SEO is often more challenging than using ads, as you need to optimize your website to appear high in search rankings.
When optimizing a website, it's important to understand the different pillars of a solid strategy. These include technical SEO, which can be challenging to optimize and involves improving your website's speed, mobile responsiveness, and indexing capabilities.
Another is on-site optimization, which entails optimizing your website's pages with keywords. You should also create high-quality, rich content that ranks well and use backlinks to connect your website with other, more authoritative sites.
Through SEM, you can use various ad formats to appear in search engines and on other websites that people visit. Some ad formats include text, geotargeting, retargeting, mobile search, YouTube, and Google Shopping ads.
How are SEO and SEM Complementary?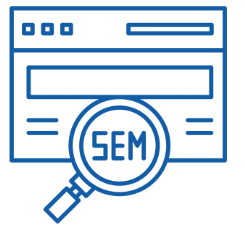 So, how do SEO and SEM work together? While they are different marketing initiatives, they complement each other in certain ways.
With good SEO, you set up your SEM strategy for success. You'll do better with your SEM campaigns if you have a well-optimized website for SEO. This is because Google will perceive your website as more authoritative if it has good SEO, giving the platform a strong reason to give your site higher ad placements.
Both platforms focus on traffic, brand awareness, recognition, conversions, and driving sales.
Using SEO and SEM Together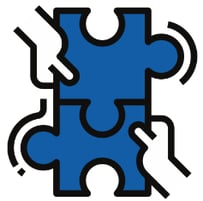 SEO is the foundation for SEM. You can improve SEO to subsequently improve SEM in several ways.
For example, ensure your website and landing pages are well-designed for higher conversion rates. If people land on your pages from search engines and your content is either irrelevant or generally unhelpful, they'll return to the search results page. This leads to a higher bounce rate, which could signal to Google that the page isn't worth ranking as high in organic results. Conversely, encouraging people to stay on your page and explore beyond it will indicate that people find your page helpful while also driving more conversions.
Combining SEO with paid SEM ads will also help you achieve more remarkable results in a shorter amount of time. SEO efforts alone can take months, and ads may not gain as much traction as quickly without strong SEO. Using both together will likely accelerate the progress of each other's campaigns. Over time, with solid strategies, you'll be able to dominate SERPs organically and through paid ads.
With high organic rankings and highly visible ads working together, you'll have an easier time growing your business. You'll drive more and better traffic, increase engagement, drive conversions, and boost sales.
Turn to McClatchy for Help with Combining SEO and SEM
Harnessing the power of SEO and SEM together can help you get the most from your digital marketing efforts. Their team is dedicated to building, optimizing, and managing client portfolios combined with partnerships that bring proprietary technology, which yields high-quality clicks and conversions. These will ensure returns to meet your evolving needs as your company grows.
To achieve the best results with both types of campaigns, it's important to have sufficient time and resources to focus on them. If you cannot give these efforts the attention they need, you may benefit from working with professionals. The experts at McClatchy are here to help with these campaigns and much more.