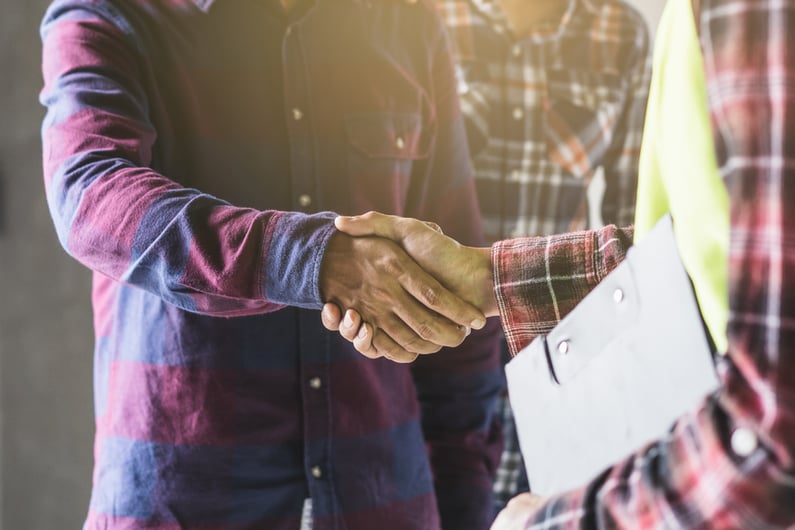 Home service companies, in particular, face a lot of competition in today's market now that demand has exploded. In fact, the industry was already growing in 2018, with a value exceeding 105 billion. Now it is expected to grow at a compound annual growth rate (CAGR) of 35.81% between 2019 and 2026, reaching 1219.07 billion within the next four years.
So, how will you keep up with your home improvement marketing strategy?
With the right types of search engine marketing (SEM) advertising campaigns and SEM strategies for home services, you will gain an edge and attract more customers. Here are our top home improvement marketing ideas for your next SEM advertising strategy — and why you need one now!
What is Search Engine Marketing?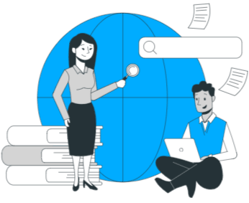 Search engine marketing (SEM) is the practice of placing paid ads that appear first on search engines.
This digital marketing tactic boosts the visibility of your website in search engine results pages, also known as (SERPs). We know that a majority of consumers search online for products they are interested in purchasing, which is why SEM has become such a major strategy for digital marketing. It's a must to be found easily online!
Search engines like Google use algorithms based on location and other information collected when a user inputs a query, showing the most relevant results. We're certain you've noticed three to four sponsored ads come up first in the results when typing almost anything into Google. Using SEM for your brand will allow your ads to be seen first.
When backed by targeted consumer data, SEM can increase brand awareness by 80% or more, yield an ROI of 200%, and generate twice as many visitors as SEO (search engine optimization). One report even noted that 65% of customers click on paid ads in their search results.
SEM, Pay-Per-Click, Google Search Ads, and Paid Search: What's the Difference?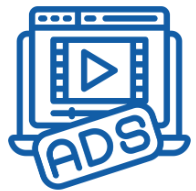 You've probably heard all of these terms floating around and wondered what the difference is, or are these all the same? The answer is that all of these terms generally mean the same thing.
To break it down, SEM is a blanket term. You may have heard the term pay-per-click (PPC) advertising, which is the same as SEM, or at the very least a significant part of SEM. Google ads are sponsored and specifically named for the platform. Lastly, paid search ads or sponsored ads are all interchangeable terms for the ads businesses pay to have at the top of search engines.
Types of Paid Ads
Some of the most common types include:
Shopping Ads

Search Ads

Display Ads

Video Ads
Retargeting/Remarketing Ads

Paid social Ads

Google Shopping Ads
The two most popular for advertising a home services company are Facebook ads and Google ads.
Facebook ads for home services are important because the platform has a history of producing positive results. For instance, Facebook ads have an average click-through rate (CTR) of 0.9%, deliver 10-15 times more phone call conversions to businesses, and result in more than a quarter of post-driven purchases (26% of Facebook users purchase from ads they click on).
This is likely why 93% of social media marketers already use paid Facebook ads to meet their goals.
On the other hand, Google pay-per-click ads bring brands even more success. According to recent statistics, most (80%) global businesses trust Google Ads for their SEM campaigns. Google Ads are four times more likely to be clicked on than any other advertisement method. The average CTR is an incredible 7.94%.
The Benefits of SEM for Home Services Companies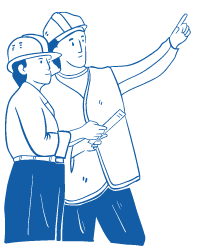 By now, the general benefits of SEM for businesses are pretty obvious — more brand awareness, higher ROI, a boost in traffic and leads, better CTRs, and broader visibility among your target audience.
But what about the benefits of SEM for the home services market in particular?
Home renovation marketing with SEM will benefit your home services company in the following ways and more:
Targeted ads get your home services brand and message in front of a significant portion of your audience.

Paid ads are highly measurable both in real-time and to inform future campaigns.

Paid ads appear at the top of the search engine results page — meaning not only will your link be one of the first three results for a query or keywords, but it will appear as a result of specific queries and keywords. This means more qualified leads and conversions.

When combined with a solid organic ranking strategy, your home services brand can rank more than once on the first page of search engines.
4 SEM Strategies for Home Services Brands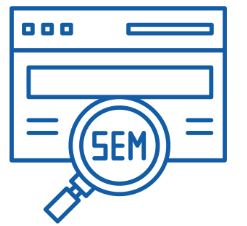 Your home service brand is in the perfect position to experience incredible growth. More people are taking advantage of the real estate market or simply spending more time at home to make improvements.
To get the most out of today's market, consider these four SEM strategies for home services companies.
1. Branded Campaigns for Awareness
Branded campaigns are great for online ads that you want to pop up for local searches relevant to your brand. For instance, a search on "Deep house cleaning in Sacramento" should introduce your local business if you clean homes, or "roofing near me" should bring up your sponsored ad if you're a roofing contractor or remodeler. The idea is to introduce your brand to more consumers in your market.
2. Solution Campaigns to Advertise Your Offerings
Solution campaigns are great for advertising your offerings because they bring your solution to the right market. Appealing to specific problems your audience needs to resolve and your offerings will be pertinent in this strategy. In some incredible cases, you may find that existing customers need some of your other offerings, and new customers require several of your home services products and services.
3. Retargeting Campaigns to Capture Leads
With the help of tracking and measuring capabilities provided by sponsored ads, you will be able to properly retarget consumers to keep your home service brand top of mind. More often than not, consumers intend to make a purchase and forget. Retargeting will allow you to remind them of your brand and their need for your solutions.
4. Conquest Campaigns to Get Ahead
Finally, it's time to conquer your competitors. How? With a conquest campaign. This campaign method will place your paid ads when consumers search for your competitors. This way, your ad is viewed by internet users searching for similar products — better yet, it reminds the searcher that there are more (and likely better) solutions to their problem than your competitors!
SEM Solutions with McClatchy
Search engine marketing requires extensive insight, experience, and research to execute successfully. Most businesses in home services are using sponsored ads to reach the same audience, so the marketing method requires a lot more creativity and strategy than the basics. Now is the time to increase your investment in SEM, and McClatchy can help you do it.
Contact us for a deeper dive into the importance of SEM for home services and how we can help you maximize your potential in the industry.