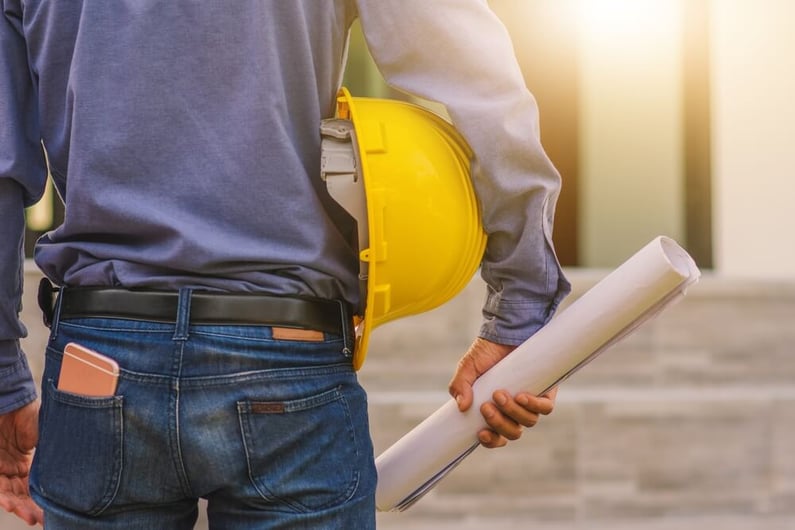 Showing up in searches helps your business reach more customers and gain their interest. The best way to ensure your Home Service company is ranking high enough to be noticed is through search engine marketing (SEM).
According to Smart Insights, SEM is crucial to your marketing strategy because most people go online to research businesses and products before making a purchase. Google alone receives more than 3.5 billion daily searches (1.2 trillion yearly)—almost half of those inquiries (46%) are searching for local business information. 
To inform your strategy, here are our top SEM tips for Home Service companies reaching people when they need you. 
SEM Benefits for Home Services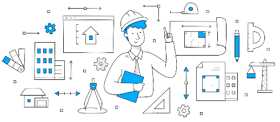 Although often confused with each other, SEM is distinct from SEO (search engine optimization). SEM refers to the paid search ads that help businesses show up when customers search, highlighting relevant offerings and providing company/product information. In contrast, SEO consists of the optimizations you make to rank organically on search engines (i.e., using keywords, backing, external & internal linking, format, content quality, etc.). 
The benefit of both is that they help you find customers who can benefit from your services and offerings. SEM, in particular, is crucial to targeting your ideal Home Service customers in the 'consideration' stage of the consumer journey—whereas SEO helps consumers in the  'awareness ' stage. 
Your target searchers are already aware of your company and products/services, so they will be more inclined to notice and engage with your paid ads. That is extremely important after they are 'aware' of your Home Service company because it elicits more interest and boosts purchasing intent by establishing stronger recall & recognition just as they're considering their options. 
Since as many as 71% of consumers consider familiarity with a brand as somewhat or very important to their purchasing decisions, this can be an excellent strategy for building that familiarity. 
Tailor Ads to How Customers Search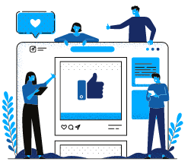 One of the most important tips to remember when leveraging SEM in your marketing is to craft your ads to match how customers search for services. After all, at least 51% of people express frustrations with advertisements that are irrelevant to them. On the other hand, 70% express interest in personalized ads. 
You can do this by using their language and keywords to match your services to their expectations.
Think of it this way: you want to be a resource for your customers and help them find solutions to their home service issues. Using your ads to help them understand their problems or provide inspiration for renovations will help your brand establish more authority on the topic. This way, when searchers enter the consideration and decision stages of their customer journey, your solutions are at the top of their list.  
Prioritize Ads Focusing on Relevant Services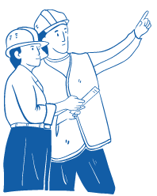 It would also be beneficial to focus your ads on highlighting your revenue-driving services, as these are your top-performing services. Although this may require you to conduct an internal audit to determine which offerings bring in the most revenue, the results will lead to more engagement and clicks.
Why? For one straightforward reason: they're your most popular services for a reason—use them to your advantage when generating leads.
This strategy will allow you to reach and resonate with your target audience by using your high card first (your best services) while matching your next moves to the other person. That strategy helps you tailor the less-popular services to your customers' needs while drawing them in with the best services. In both cases, you enhance your customers' lives with services that may resolve other pain points they weren't aware of or hadn't considered. 
Localize Your Ad Copy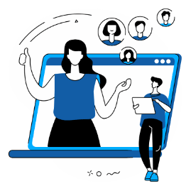 Did you know that 97% of consumers learn more about local businesses in the digital space than they do anywhere else? To ensure you're reaching these local consumers with the information they need to choose your Home Service solutions, you need to localize your ad copy to the people you're trying to reach.
You can include your service areas in your ads and use them as part of the copy. You can also do this when setting up the ad so people outside your service area won't find you. Remember that ad extensions can also help by giving phone numbers and addresses to provide information, narrowing your scope, and sending them to your website for further details.
The best way to ensure you're leveraging the best local marketing measures in your SEM and personalized and relevant service elements is to work with experts with a track record in generating positive results. McClatchy's team of experts specializes in SEM and its best practices for Home Service companies. Contact us to begin your journey with SEM right away.