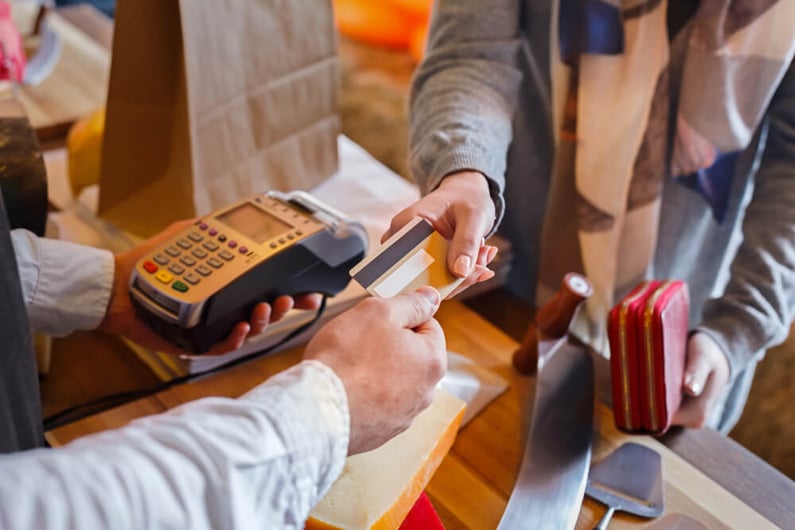 Do you feel like your marketing efforts aren't entirely yielding the results you expect? Sometimes it's a good idea to "go back to the basics" — and in marketing terms, this often means refocusing on the overall consumer journey and the process of nurturing leads down the sales funnel. It can be easy to take these things for granted, but giving them the attention they deserve is well worth it!
The Importance of the Consumer Journey: Seeing Through the Eyes of the Customer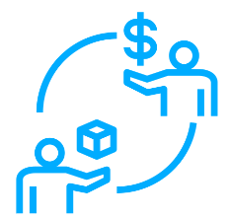 A customer journey (also referred to as "buyers' journey" or "consumer journey") is defined as "the end-to-end experience a customer has with your brand or business. When you create a successful customer journey, you can reduce costs, increase revenue, and establish and nurture customer loyalty."
Whether you operate a small business or oversee a sizeable enterprise-level company, the customer journey should play a vital role in your sales and marketing decisions. Successful organizations are always looking for ways to optimize customer experience — and to do this, customer needs, concerns, and expectations must be clearly understood. Indeed, customer journey benchmarks should significantly impact how you develop and refine your omnichannel marketing.
It's important to note that each customer's journey will differ slightly from another's. Therefore, it should be your aim to map a typical customer journey (in terms of how the progression from one stage to the next looks and which touchpoints are involved) and then personalize it to the greatest extent possible. One of the best ways to accomplish this goal is to create customer personas.
How Customer Personas Can Help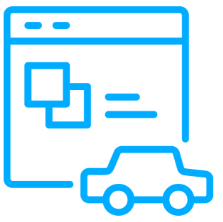 A customer persona is a semi-fictional profile of your ideal customer based on real-world data and interpretations of that data. Creating customer personas is a powerful way to understand key factors about your target audience, such as who they are, what motivates them, and ultimately what they need. You can also use customer personas to help identify critical touch points for the audience, such as which online platforms they're likely to use or which communication channels they're most comfortable with.
As an example, imagine that you're operating a car dealership. You have one customer persona you call "Speedy Sam." This persona reflects the younger consumers you're targeting. They are interested in flashy sports models and are likely to interact with your company on social media platforms rather than over the phone. On the other hand, you also have "Soccer Mom Sally," who represents a middle-aged demographic more interested in safety than speed and more likely to call or visit your dealership in person during their initial research.
You'd market to each group very differently from the other — and because of those customer personas, you'd have more clarity about developing your message and tactics for each customer segment.
Nurturing Leads Through the Consumer Journey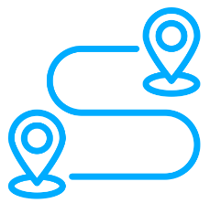 Once you have your typical customer journey mapped out and your personas in place, the following key area is the lead nurturing process — specifically, nurturing leads from one stage of the sales funnel to the next and ultimately to a purchase decision. In this vein, it's vital to provide materials and solutions for prospects in every stage of the funnel, from the initial "awareness" stage to "evaluation" and then finally to the "decision" phase.
It's also key to communicate wisely in each stage. For example, a prospect who's just learned about your brand probably doesn't need a detailed breakdown of your flagship product's features vs. that of a competitor. Match the content to the customer's current needs, interests, and pain points. In addition, choose the proper channels to communicate and gently "nudge" the customer further down the sales funnel.
Here again, personalization is key — and a helpful tool you can use at this point in the game is a robust customer relationship management (CRM) system. Your CRM can help you to track each customer's progress through their journey and then deliver personalized lead-nurturing material to them at the right time. For example, one study found that personalized emails improve click-through rates by 14% and conversion rates by 10%.
Continue to Focus on the Consumer Journey and Lead-Nurturing Process
Going "back to the basics" in your marketing strategy may provide your company with a significant boost in ROI. By mapping out your typical buyer's journey, developing appropriate customer personas, and using tools like a robust CRM to nurture leads, you're all but certain to see exceptional results from your efforts.
Of course, if these marketing activities don't fall under the umbrella of your business's core competencies, help is readily available. Our team of experts at McClatchy has a deep understanding of the consumer journey and the experience to help you reach and connect with the right audience at the right time.