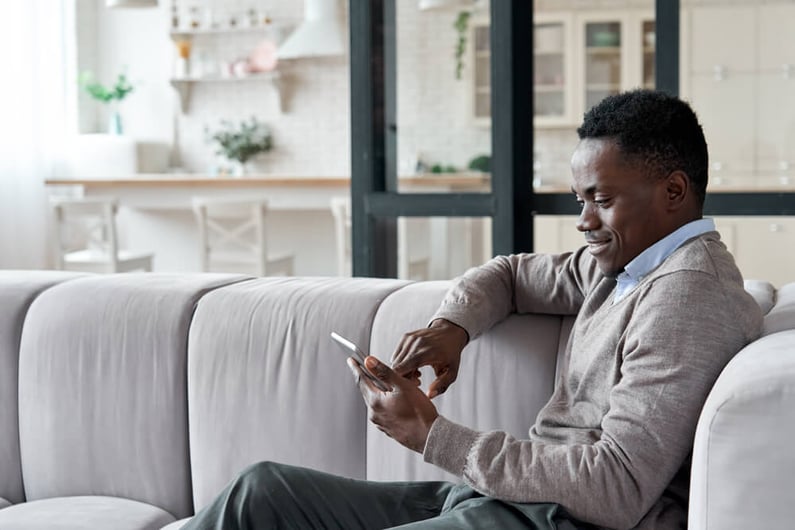 Looking for a reliable way to streamline the buyer journey and reach customers when they are ready to buy? Buyer intent data is the key to unlocking the powerful information you need to inform how you reach and engage consumers. When done right, you can act at the precise moment they need you with personalized targeting that resonates with their journey stage and how your solution will resolve their problem. 
An incredible 99% of large businesses are already leveraging buyer intent data in some way, with 50% of brands spending more than half of their budgets on the investment and 70% planning to increase their investment in the coming year.
What's holding you back? Learn about the multitude of ways understanding buyer intent can help your business find and reach the 15% of buyers in the market for your product offerings.
How Intent Data Helps You Know Your Customers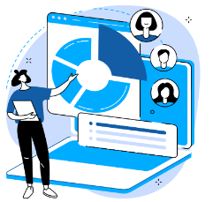 Intent data looks at consumer behavior based on what they want through online activities and actions. Aside from aligning your sales and marketing teams (which 50% of leaders believe it does), sales leaders report that intent data has also increased lead conversion for 55% of them, improved account prioritization for 50%, and plays a 'core part' in the revenue strategy of 48% of them. 
Understanding buyer intent helps you find potential leads, advertise your brand in the early stages, prioritize leads, and personalize interactions. Buyer intent data gives you real-time insight into whether your prospects are actively considering your solutions—and if they're not, you'll know when they do. In turn, you can inform your campaign decisions on the consumer information you draw from the data. 
Using Intent Data to Reach Customers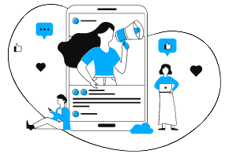 Alone, buyer intent data doesn't mean much. It's up to you to draw from that data and create actionable insights to help you reach your customers. Just now getting started with intent data? Take the information you source from your research and apply it in the following ways. 
Personalize Content to Convert Quality Leads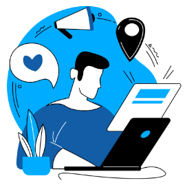 Match your messaging to what customers want to personalize and make it more relevant to them. Considering the climate and number of online users demanding more privacy, you'd think collecting the information you need to provide the personalized experiences your audience wants would be difficult. But, as it turns out, most are willing to give you the data you need as long as you about it the right way. 81% of people are willing to share data in exchange for more personalized experiences, but 83% will only share if your brand is open and honest about how they will use it. 
Simply put, be transparent about how you intend to use their data, and make sure you provide your target audience with the personalization they give you their data to create.
Increase Competitiveness with Timely Ads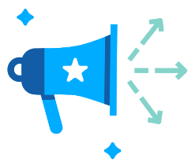 There's already so much noise to compete within the digital space. Having exclusive insight into where your audience is and when your ad will influence them most is a game changer. Using your intent data, match the timing of your ads to when customers will most likely purchase to stay top of mind.
Here are other ways you can leverage intent data for optimal results from your ads:
Place your ads on their preferred channels

Include a CTA to encourage immediate action
Clean Up Your Contact List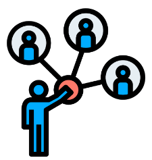 Did you know that unqualified leads are considered a huge waste in sales and marketing? These leads either aren't ready and won't be for a while (which is where prioritization can play a role) or will never be interested in your products. Therefore, it wastes your time, money, and efforts to earn their attention. Fortunately, intent data reveals leads for what they are—for better or worse. 
Take what you learn from your research and determine when customers will likely not purchase so you can remove them from your email/contact list and clean up your data. Your focus should only be on customers relevant to your solution.
Find New Prospects Matching Your Ideal Customer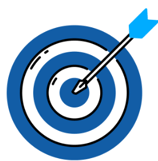 When deciding on who your ideal customers are or where to find them, what better place is there to look than at your current customer base? Intent data can inform your lead generation strategies and channels, ensuring you're attracting the right people at the right time with the right message. To do this right, look for ideal customers on shared platforms or identify those that match consumer behavior. 
Your intent data can also inform the quality of these leads. If new prospects aren't as ideal as you imagined, you'll have the information to inform your decision to drop them before you invest more than they're worth. 
Present Related Items Customers Might Want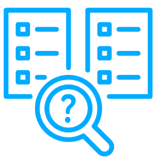 Upselling boosts your revenue by 10-30%. Cross-selling boosts sales by 20% and profits by 30%. Both tactics strengthen your customer relationships by deepening your understanding of them and their needs. It enables you to provide value to their lives and experiences with your brand.
How can you make this happen?
Use intent data to inform your recommendations when upselling or cross-selling items to prospects. It ensures you're piquing their interest and showing them more relevant offerings.
When gathering exclusive data and insights on consumers and using that information to optimize your marketing, McClatchy is here to help. Our experts are data-driven and customer-focused. We understand the importance of knowing your target audience and reaching them when they're ready to buy. Contact us to optimize your campaign with buyer intent data.