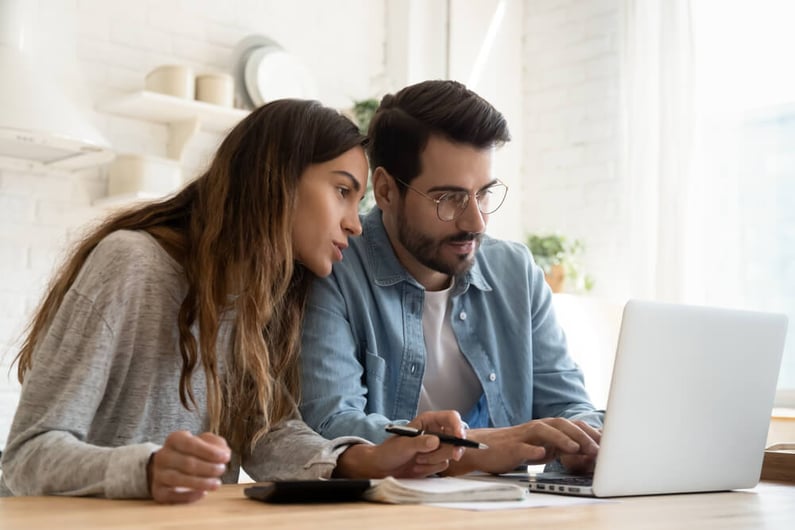 Are you one of the many marketers struggling to center your focus on the customers interested in your product or service? The problem many fall into is thinking they're targeting the right consumers but actually miss their target in the delivery. Why would this happen? They don't have the data they need to create a more holistic view of their ideal customers!
Enter buyer intent data. Understanding buyer intent helps you reach the right consumers with the proper message at the best time. In turn, you boost your bottom line and maximize your ROI. Here's how to get started! 
How Intent Data Maximizes ROI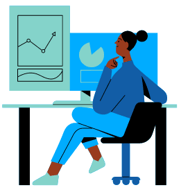 Intent data informs marketers about consumer behavior and decision-making, giving them better resources to send relevant messaging to interested consumers. When done right, these informed decisions can maximize ROI through the following.
Improves Customer Engagement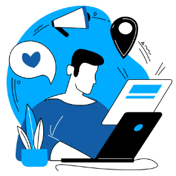 Relevant messaging makes the customer more likely to reach out and engage. According to an Amazon Ads and Kantar survey, consumers were more likely to engage with ads that met their needs, reporting the following:
88% of customers engaged with ads that were relevant to their interests
89% reported interacting with ads that reflected their life stage
Nurtures Leads Early in their Buyer Journey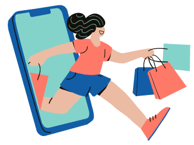 You can support customers how they want by providing more information to those who need it. Understanding buyer intent through the data you collect and analyze helps you target leads by their buyer journey stage. That means those leads in the early Awareness and Consideration stages can receive more nurturing from your brand to encourage them to move to the Decision stage. 
Use tools like email marketing to provide additional information and assurance to help them reach these conclusions.
Presents Relevant Messaging Until They're Ready to Buy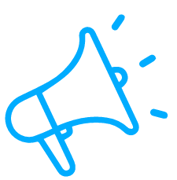 Now that you've identified leads early in their buyer journey, it's time to shift your messaging for each buyer stage to help convert those leads you began nurturing early in your buyer journey.
Relevant messaging is crucial to your success in this step because each stage requires a different message: 
The Awareness stage requires messaging that introduces your brand and products or services

The Consideration stage requires more detailed and specific information on your offerings

The Decision stage requires messaging on ways your now current customers can continue to get value from you and your offerings 
Intent Data Tells You Who's Ready to Buy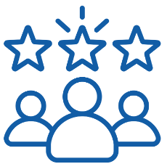 Only 15% of customers are ready to purchase at a given time. Understanding what your customers think at a given time helps you frame messaging accordingly, breaking down immediate conversions and nurturing leads. Many marketers line up their SEM strategy with buyer intent to maximize their results. You can use intent data to provide more relevant ads on search engines through your ad copy.
After all, the more you know about their intent to buy, the better positioned your brand will be at targeting with the right copy at the moment they're ready to make a purchase. 
3 Tips to Maximize ROI with Intent Data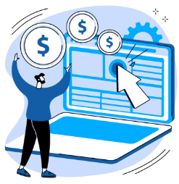 Now that you know how intent data impacts ROI, let's dive into our top tips for maximizing ROI:
Personalization & consistency are key

:

most consumers (75%)

say they're more interested in purchasing from brands that offer personalized and consistent digital experiences over those that do not. Intent data levels up your traditional buyer persona, enhancing your overall view of your ideal consumers and how you can better resonate with them and their needs. As a result, you can provide custom interactions and consistent experiences.

 The sooner, the better

: one of the biggest benefits of intent data is reaching prospects as early as possible in the buying process. While it enhances your messaging as they progress, you must focus on reaching these leads before your competitors to guide them throughout the buyer journey, leading them straight to your solution. 

Use intent data to prioritize leads

: in addition to identifying leads early in their journey, intent data also weeds out unqualified prospects—as in those who will never buy from you, no matter how much time, money, and effort you put into marketing to them. Use buyer intent data to inform your decisions about the quality of leads you reach and guide through their buying process. 
Make Marketing More Efficient Using Intent Data
When it comes down to it, intent data creates more efficient marketing and a higher ROI—if you know how to use it to your advantage. McClatchy is here to help with all the latest trends, best practices, and strategies for using your intent data to maximize your ROI.
Contact us to discuss your needs & audience and how our experts can get you where you want to be.