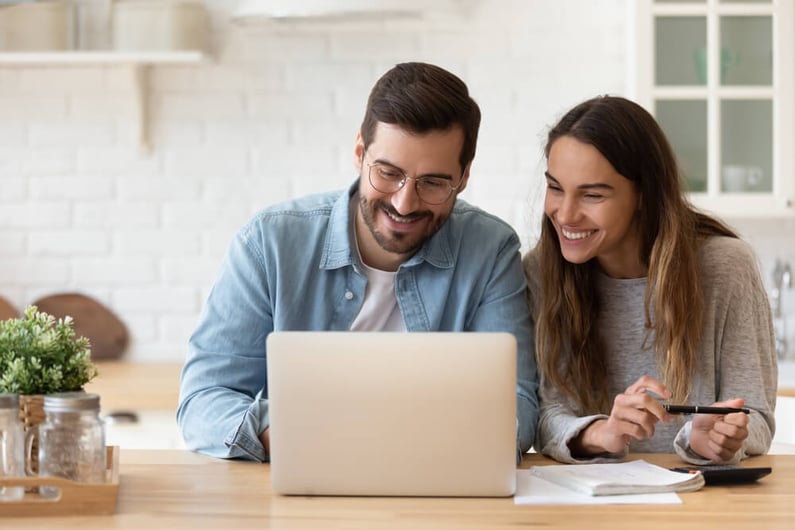 Search engine marketing (SEM) is a critical component of reaching and engaging with your core customers. It can reach consumers at critical points along their buyer's journey and encourage them to take decisive action as they move through the sales funnel.
SEM, like housework, is a job that's never really finished. You need to constantly adjust and optimize your ads to achieve the best results. That is especially true when aligning your SEM strategy with buyer intent. When you can successfully match up one with the other, you'll be in a prime position to generate leads, win sales, and increase profits.
Understanding Buyer Intent
What exactly is buyer intent? It is the consumers' mindset when interacting with your site or other sites, especially if they're almost ready to purchase.
Granted, some buyers are not yet seriously considering a purchase. Perhaps they are simply browsing or are still in the early stages of research. According to one study, approximately 15% of people are ready to buy at any given time— and those people are the ones you should pay special attention to target.
So how can you tell where buyers are in their purchasing journey? That is where intent data comes into the picture. 
Intent data is behavioral data revolving around what your prospects and leads search for on other websites and your own. It provides critical insights into how to reach customers at crucial moments by analyzing their intention on each page, whether they want information or are ready to buy.
Marketers in the U.S. use intent data for a wide variety of reasons, such as
Improving the delivery of targeted ad content

Enhancing email marketing campaigns

Boosting personalization
Crafting relevant messaging
By understanding why consumers visit a webpage, marketers can craft the copy to address their questions, interests, and goals. Quickly resolving what customers want helps to ingratiate your company in their lives and demonstrate your reliability.
Use Intent Data to Provide Relevant Ads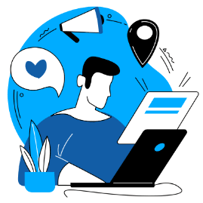 How does intent data connect to your SEM strategy? One way is in how you develop ad copy by matching keywords and questions to customer intention. Analyzing intent data can help you choose the right words and highlight the right selling points to convert as many prospects searching online as possible.
For example, imagine that you operate an HVAC company, and your research indicates many local consumers look up "emergency HVAC services" online when their heating or cooling system goes out. The prospects obviously want someone to reach out to them as soon as possible. With that in mind, you could craft your SEM ad copy to address that pain point: "Emergency HVAC Repair / Lightning-fast response times for emergencies." Many prospects who see that line will be more likely to click through to your website and call your business. 
As search engines become more sophisticated, they can better tailor searches to human behavior, providing valuable information to the people behind every search. People search online because they need something. Intent data helps marketers anticipate their goals.
Nurture Leads More Effectively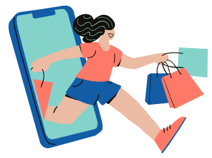 Intent data can also help you provide more personalized information through SEM at various consumer journey stages. Tailored messaging can help you reach and engage with prospects more effectively, then nurture them as leads. 
Let's take the scenario with the HVAC company in the above section one step further as a simple example. Imagine that your HVAC company doesn't just want to target consumers dealing with emergencies but also wants to target prospects researching which HVAC businesses offer maintenance programs for heating and cooling units. You could craft another ad to focus on that customer segment (e.g., "HVAC Maintenance / We'll service your system at an affordable price").
By focusing your ads on different subsets of your target audience and distilling them by their unique goals and needs, you can streamline the buyer's journey to improve your marketing efforts.
How McClatchy Can Help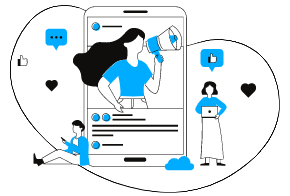 Buyer intent can range from the initial awareness stage (with no immediate plans to make a purchase) to the decision stage (where customers are eager to purchase). Collecting and analyzing intent data will help you to understand which prospects fall into which categories. You can leverage intent data to help develop compelling SEM ad copy that's relevant and engaging to your target customers.
It does take some work to compile and analyze intent data and even more work to connect it to your company's SEM strategy. And that's where McClatchy can provide a major boost to your efforts. Our team of digital marketing experts can harness the power of SEM to deliver high-quality clicks and conversions for your business — especially when we leverage the valuable insights that intent data can provide. We'll align your investment in SEM with your target buyers' intent, resulting in more leads, conversions, sales, and profits.
If you'd like to learn more about our process and the results you can expect from working with us, reach out to our team of experts at McClatchy today. Our digital marketing professionals would be happy to answer any questions!