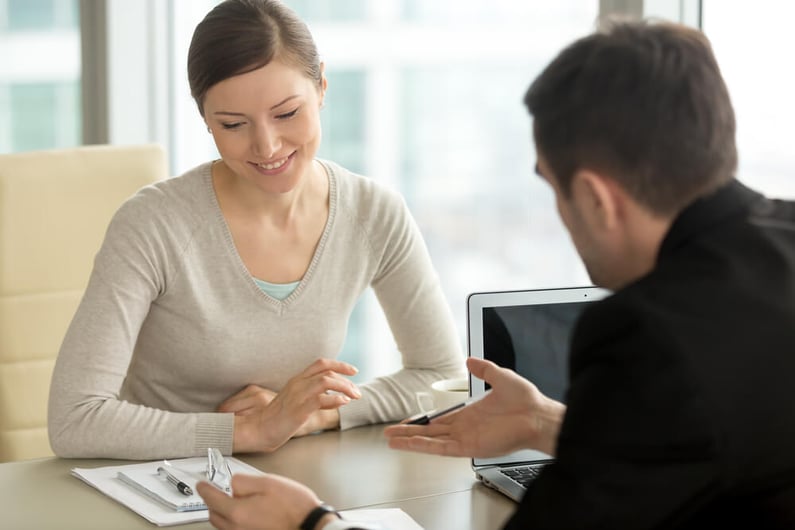 As most business owners and recruiting professionals have discovered, finding talent is a huge challenge in today's economy. It takes an average of 42 days to fill vacant positions. That means it could take much longer, depending on your industry and the skill mastery required for the job. That's over a month of productivity lost, not to mention the time and money involved in recruiting, hiring, and onboarding. 
So, how can you expedite the process and get the right people in place? By outsourcing your recruitment marketing.
Recruitment marketing has numerous benefits for companies of any size or industry. Outsourced recruitment marketing can help businesses increase candidate applications and attract better talent while easing the load on you or your Human Resources department.
Let's look at how to conduct recruitment marketing for the best results.
Why You Should Outsource Your Recruitment Marketing 
Let's talk about core competency and expertise. Can you wear many hats as a business owner? Of course. But is it the best strategy to further your goals?
You've no doubt heard the phrase "play to your strengths." While it never hurts to learn new skills, if it isn't part of your core offerings, why waste time (and money) on trial and error? You are in business to make money with your expertise and expect others to pay you for that. As a savvy businessperson, you should do the same and invest your resources in others' expertise and core competencies that will result in the greatest return on investment.
Why should you outsource your recruitment marketing? A media partner is ideal for handling your recruitment marketing because they have the experience and expertise to create compelling ads that reach your audience. They know how to collaborate and determine which candidates you want to reach. And they know how to engage your target audience where they spend their time. 
Benefits of Recruitment Marketing Outsourcing
The most obvious answer to why you should take advantage of outsourcing your recruitment marketing efforts is that they know how to conduct recruitment marketing campaigns. They have the tools, technology, and experience to handle your requirements and goals and turn them into a pool of qualified candidates quickly and efficiently.
These marketing and media professionals are current on the latest trends and algorithms of the most popular social media platforms to help your posts get in front of the people you want to reach. When you outsource your recruiting marketing efforts to a media partner, you can expect many benefits that most companies struggle to achieve on their own.
Attract Better Talent
More isn't always better if it means getting inundated with unqualified applicants. One of the most significant advantages of conducting a professionally executed recruitment marketing strategy is that you will get your open position in front of more suitable candidates. You benefit from using targeted ads that help you reach the most qualified and relevant candidates so that you're more likely to get applications from the people who you want to apply and fewer from those you don't. Targeted ads use techniques like keywords, geofencing, and retargeting to increase your chances of attracting top talent.
More Completed Applications 
Were you aware that 92% of job seekers start but don't complete online job applications for positions they are interested in? That means your online application process is statistically only netting you eight applications out of every 100 potential candidates. Many people start applications that they never finish due to the amount of effort that goes into it, so they may put it off until later and then forget about it. Recruitment ads can help remind your candidates that they still have time to submit their applications. 
Greater Volume of Candidates 
Another often-overlooked benefit of recruitment marketing is what it can do for your brand awareness as an employer. Candidates today have more access to information about their prospective companies than ever, and they do their research before applying. Media partners understand how to conduct recruitment marketing that highlights your strengths as an employer by using the tools and techniques that respond to what job seekers look for most often. That results in a bigger pool of applicants who eagerly want to work with you. 
Attract a Pool of High Performing Candidates with Outsourced Recruitment Marketing
You've built your business by leveraging your skills. Unless your company specializes in recruiting, it's likely recruitment marketing isn't your core competency. With the time it takes today to fill vacancies in your organization, does it make sense to waste even more time trying to figure out something on your own that someone else has expertise in?  
McClatchy is the second-largest media company in the country. Not only do we have a team of talented experts in recruitment marketing, but we also have extensive reach and engagement. Learn how McClatchy can help you.