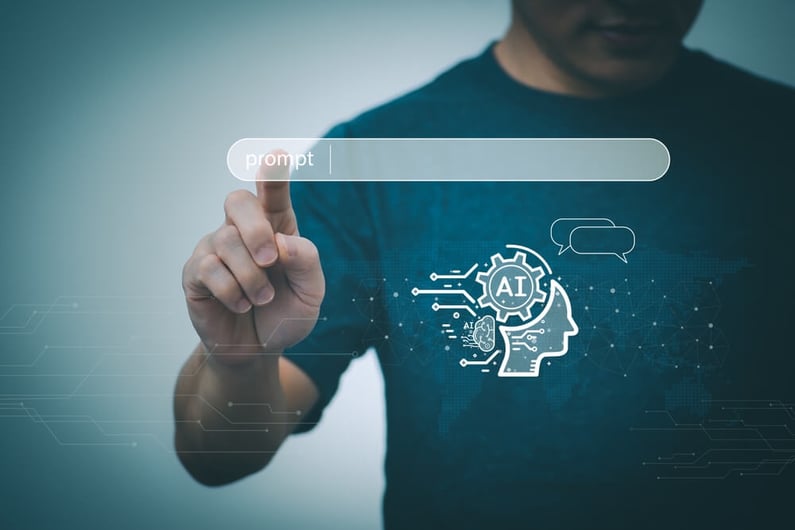 AI Technology has been growing substantially and faster than ever before, with its impact in the future to be unexpected but certain. AI adoption for marketing development helps to highlight the increase in AI evolution every year. Its adoption increase saw that AI usage in marketing increased by 55% from 2018 to 2020. While AI is an advantageous tool that can aid in automated tasks and provide data-driven insights, the most powerful tool a company can leverage will first and always be human intelligence.
This post will review some of the strengths and weaknesses of artificial intelligence while emphasizing the importance of having a human marketing expert as part of your marketing team.
AI Strengths and Weaknesses as It Pertains to Marketing
Using AI in your marketing opens many opportunities for your business. However, its capabilities also have limitations that businesses must be aware of. It's an incredibly useful tool to use to grow your business operations, but understanding and working within its parameters is vital to finding success and creating interactive digital marketing experiences.
Streamline Data Analysis
AI is a useful tool when it comes to data analytics, predictive modeling, and automation. Automating mundane tasks is beneficial to everyone involved on a team and can certainly help when it comes to campaign setup.
While AI can help tell you how to set up a campaign, it lacks the functionality to interpret insights and drive strategic decisions to improve performance. Having human eyes on a campaign provides the critical thinking skills to either add more to where they are currently seeing success or pivot and adjust when necessary.
Brainstorm Content Ideas
AI can aid in content ideas such as email subject lines, Facebook ad copy, and organic social content, but may tend to fall short when it comes to brand-specific creativity, empathy, and understanding consumer behavior. Possessing the ability to understand consumer behavior allows you to accurately market your product within the consumer journey.
Fully understanding the consumer journey and how it relates to an advertiser's goal is also key as it positions the marketer to set up the campaign in a way that reaches the consumer where they need to be reached. AI may lack the awareness to pay close attention to an advertiser's true goal.
Monitor Real-Time Performance Quickly
AI can help to continuously monitor ad performance and make real-time adjustments, which is beneficial when you have a heavy workload. An article from TechTarget discusses the AI's role in digital marketing and illustrates the unmatched benefit of its ability to enhance campaigns quickly by continuously monitoring performance and analyzing exhaustive data.
Human marketers are the people on your team who understand the campaign goals, the client's expectations, and know the best way to position the brand to achieve those goals. While AI can help them gather and monitor data more efficiently, it's their expertise that helps interpret it and create more effective planning.
Improve Employee Efficiency with AI Tools
Ultimately, AI and human marketers can work together to enhance marketing success, but it's extremely important to maintain human eyes on campaign efforts to interpret the data, provide brand and goal-specific content, and strengthen the overall objectives. In measuring success, human marketers will be able to effectively present the performance data, which not only allows the advertiser to ask questions in real-time but also promotes team collaboration.
Leverage AI Expertise with McClatchy
If you haven't explored your options for leveraging a digital marketing expert team, it may be time to consider a partnership. Undoubtedly, one of the most important lacking factors of AI is its inability to form meaningful relationships, which you are sure to get at McClatchy.
As the second-largest local media company in the U.S., McClatchy has the expertise and capabilities to drive creativity, lead with empathy, and recognize consumer behavior to make strategic decisions to drive campaign success. Our capabilities include social media, digital TV, native and branded content, programmatic advertising, SEM, digital audio, email marketing, and more.
Reach out today to find out how we can help you extend your reach, increase your results, and realize greater ROI.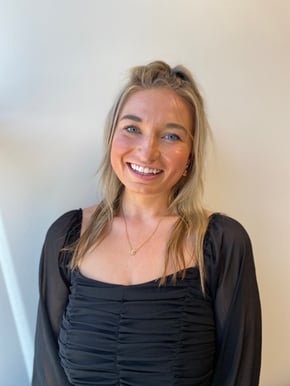 Brea Bandt
Prior to joining the McClatchy CSS team in March of 2023, Brea worked in public relations supporting client accounts, and eventually transitioned to digital marketing, where she worked on the client success team at Gannett. Outside of work, you can find her somewhere outdoors, spending time with friends, or at a local restaurant.