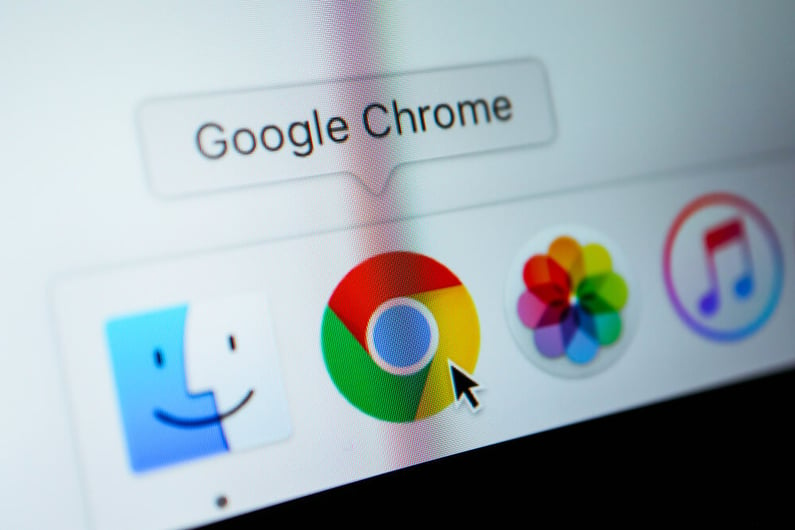 By its name alone, it is obvious that digital marketing embraces technology. However, some of the most helpful tools are sometimes things as simple as Chrome Browser Extensions. There are many that are useful in helping business owners make a huge difference in their marketing efforts. In this post, we'll introduce you to some of the top browser extensions for digital marketing.

Helpful Chrome Browser Extensions for Digital Marketing
Chrome browser extensions are installable shortcuts that provide an easy way to access many types of applications based on web technologies directly from your browser. Once enabled, these programs behave as if they are native to your computer, giving you a whole new range of capabilities. They interact across any website or web app unlike full applications, which are standalone.
It is easy to access these extensions from your Chrome address bar. Some require you to click the shortcut when you are ready to enable the functionality, while others like Grammarly work in the background and make suggestions as needed. Though not an extensive list, the following are the most popular for helping business owners with their digital marketing efforts.
Grammarly
Grammarly is an excellent tool to be used in your arsenal if you often communicate via email, chat with peers, or write blogs. Though it has many useful features, Grammarly is basically a typing assistant. This extension is helpful for keeping your grammar correct and concise for everything from emails to ad copy. The free version works well for average daily use.
However, there is also a premium version that has many other features that are important for professionals that rely on the accuracy of their wording, particularly when it is presented to the public. These features include:
Over 400 checks and features aside from spelling, including such as word choice, tone, sentence structure, plagiarism, and more.
Clear explanations for corrections.
Customizations like preferred language and personal dictionaries.
LastPass
It's not uncommon for marketers today to jump across hundreds of platforms you login to each week (or let's face it, even each day!) –over time, that is WAY too many passwords to keep track of yourself. Enter Lastpass. It is an amazingly easy way to store your passwords in a safe, encrypted online vault that your autofill will recall when you need. You only have to login to a platform once, and when the Lastpass window pops up asking if you want to save it, click yes and it's added to your vault!
LastPass aims to be the last password you'll have to remember so there is no excuse for choosing the same passwords for multiple applications or using easy-to-remember (and therefore easy-to-hack) passwords. Its password vault has both free and subscription versions that stores and encrypts all your passwords for websites and tools you use every day for creating campaigns and ads, conducting data analysis, and more. Since passwords can be easily hacked on sites that have been compromised, having a way to provide them safely where cybercriminals can't steal and use them is an excellent security measure. Added benefits include features like extra security through multi-factor authentication and offline access to your vault.

SiteImprove
SEMrush has a tool called SiteImprove, which allows you to tweak pages on your website directly from your browser. You can rework H1's, titles, metadata and much more. It's not a heavy extension and won't bog down the browser, helping you keep content fresh, accurate and up-to-date. (SEMrush is also one of our favorite SEO tools, on a related note. It offers a plethora of knowledge you can dive into organically even with a free account.)
Every business owner understands how critical it is to keep their online presence professional, secure, and optimized. With digital marketing, you want to know your message is reaching your target audience accurately and effectively. SiteImprove is a tool that ensures your business gets the right type of attention by routinely examining your website for potential issues with accessibility, content quality, search engine optimization, and other compliance concerns.
Google Tag Assistant
Google Tag Assistant makes it quick and easy to troubleshoot problems on your website. It tracks and records entire user flows, giving you a report of every hit and whether there are any problems. Once you enable the extension, it displays the number of tags implemented on each site ( and a tag is a script of the implemented Google Product). It is highly efficient for investigating details about any tag to find out the number of events, data passed, and potential improvements.
It checks each user flow for problems, giving you a full report of interactions. By default, Tag Assistant is in "sleep mode", meaning that it does not check anything happening on a page until you enable it. In fact, Google Tag Manager itself is also considered as a tag by the extension. If you want to debug tags within Google Tag Manager and see their variables, triggers, etc., use GTM Preview and Debug mode color changes according to the context. When Google Tag Assistant is enabled and the page is refreshed, the color of its icon can change to one of the following 4 options:
For help grasping Google Tag Assistant, or if you're embarking on developing your analytics journey, Google also offers the Google Tag Assistant tutorial as introductory training!
Lightshot
Everyone has experienced issues following written instructions. All it takes is one word omitted from the sequence to leave readers lost and frustrated. That's where Lightshot comes in. It gives you the ability to create a fully customizable screenshot in just a few clicks along with saving, searching, and copying capabilities directly in your browser – without any unnecessary features..
Lightshot is a great Chrome extension to use because it provides a simple interface that is easy to use and lightweight. Additionally, Lightshot is available on multiple platforms, including Mac, Windows, and Android devices. However, it is important to note that Lightshot has been found to contain sensitive personal information in the results of randomly generated URLs, so take caution. Nonetheless, for basic screenshot functions, Lightshot is a good choice for Chrome users.
Meta Pixel Helper
This helpful Chrome browser extensions gives you an easy way to analyze Facebook Pixels. Facebook Pixels are pieces of code designed for Facebook advertisers for tracking visitor data. The Meta Pixel Helper can:
Detect the presence of pixels
Determine if they are working
Monitor standard and custom events
And detect errors
While there are other individual tools that can also accomplish these tasks, this extension significantly simplifies the process.
Meta Pixel Helper's free Chrome extension is extremely valuable for Facebook advertisers, and it's a fantastic learning tool! Perhaps you are managing a client, and don't have access to their ads manager but you want to get a sense of what they are currently doing. It can help you validate your pixel implementation, find any pixels on the current URL, and check if it's working correctly. It also detects the events or custom conversions that are firing. It is an excellent choice for users who want to troubleshoot, manage clients, test individual pages, and learn more about their website.

Take Control of Your Business
As a business owner responsible for your own digital marketing, you have little time to waste. What you need are tools and techniques that streamline and simplify your tasks. Implementing some of the top browser extensions for digital marketing is a good start.
McClatchy makes it easy to implement your marketing strategy and achieve your goals by partnering with an expert to help you reach custom audiences, coordinate multi-channel ad placements, and gain real-time campaign reporting. When you are ready to start optimizing your online marketing, reach out to a McClatchy representative to see how we can help!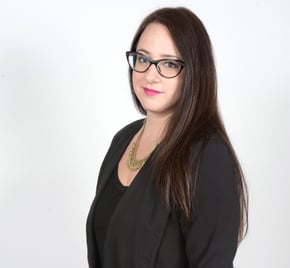 Megan Quilenderino
Megan enjoys working as a Digital Solutions Strategist and connecting with peers. Furthermore, she enjoys analyzing client portfolios and developing guidance on creative messaging, campaign structure, media mix, and omnichannel approaches. Additionally, she enjoys helping local businesses plan and market events around organ donors and private flights.