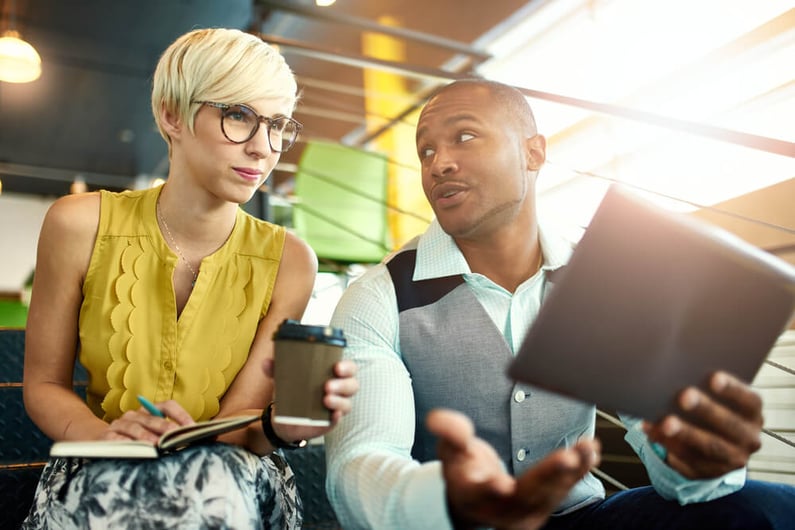 Social media can be an effective and accessible marketing strategy for business owners. It is generally cost-effective, especially compared with other major forms of advertising. Research indicates you could earn $2.80 for every $1 spent on social media marketing. In addition, it can be time-effective when a structured yet flexible content schedule is in place.
Granted, you have a lot on your plate as a business owner. So you may wonder how to successfully develop and launch a social media strategy without dropping the ball on other critical aspects of your business. The following information can help.
Tips to Balance a Social Strategy with Your Business Needs
Good planning may be critical to balancing a social media strategy with other key business aspects. Social media marketing can be significantly less time-consuming if planned out in advance.
With that in mind, follow these steps to develop a successful plan:
1. Determine Who You Want to Reach
You must understand your target audience, such as whether they skew older or younger. You'll also want to know their average education or income level, concerns, pain points, goals, and interests. In addition, make sure you understand which social media platforms your consumer base prefers. For example, if you're targeting Baby Boomers or Gen X-ers, Facebook may be the most productive channel for your brand, whereas Gen Z is very active on TikTok.
2. Develop Your Bigger Strategy
Your efforts on social media should align with your overall marketing goals, so keep the big picture in mind. For instance, do you want to increase foot traffic to your store, generate more leads, achieve a desired participation rate in an upcoming event, or boost sales? Whatever your goals, it's important to develop your social media marketing to allow for progress toward those goals.
3. Use Tools to Schedule Posts in Advance
It may not be difficult to post something to your social media accounts occasionally. But doing so every day or week consistently, and for months on end, can be incredibly difficult. 
However, you can use tools to schedule your posts in advance. That could simply involve using a spreadsheet you spend time with once a month. Or it could include using marketing automation to create and schedule posts. Either way, the idea is to create posts in bulk, so you don't have to spend too much time developing them as you go. It allows you to take a hands-off approach to building your social media presence while still having the flexibility to post timely content when you have an idea at the moment.
4. Get Employee Input
Don't forget to get feedback from your employees about how your posts are performing, what suggestions they would offer for improvement, or if they have content ideas. They will often have a helpful perspective and offer good insights gained from their personal interactions with customers.
Consider asking employees to develop posts and then send them to you or offering some employees access to a shared phone or computer to draft posts. That way, you're not carrying the entire load all by yourself.
5. Choose Quality, Not Quantity
Some business owners constantly feel pressure to deliver new content to their social media accounts. While staying consistent is good, it is possible to post too often. Posting less frequent but higher-quality posts is better than more frequent low-quality posts. A post that presents value to the audience will have a much longer shelf-life than one that doesn't. Also, the better your posts are, the more credible your brand reputation will be.
6. Measure How Effective It Is
It's essential to have a plan as to how you will measure success on social media. Decide early which metrics will be your key performance indicators (KPIs). Will it be engagement metrics, such as shares, comments, and likes? Or will it be more business-driven metrics, like foot traffic and sales increases?
Whichever metrics you decide to use, make sure they are relevant and meaningful to accomplishing your bigger goals. Avoid "vanity metrics" that look good but are either misleading or insubstantial. For example, having many followers on social media may not translate to a proportionate number of paying customers active on your accounts.
Partner with McClatchy to Launch a Winning Social Media Strategy
Social media marketing can play a significant role in growing your business. If you plan ahead and take a balanced approach, you'll no doubt reap excellent benefits from your efforts in this regard. McClatchy's Ad Manager is available for business owners who want to take more control of their advertising campaigns. Business owners can create and place ads on the most relevant social platforms and find their audience.
Of course, getting help from an experienced media partner is a great way to achieve better balance. At McClatchy, our social advertising solutions are tailored to each client's specific needs. We can help you develop and execute an effective social media strategy without distracting you from other critical aspects of your business. If you'd like to learn more, reach out to us today.