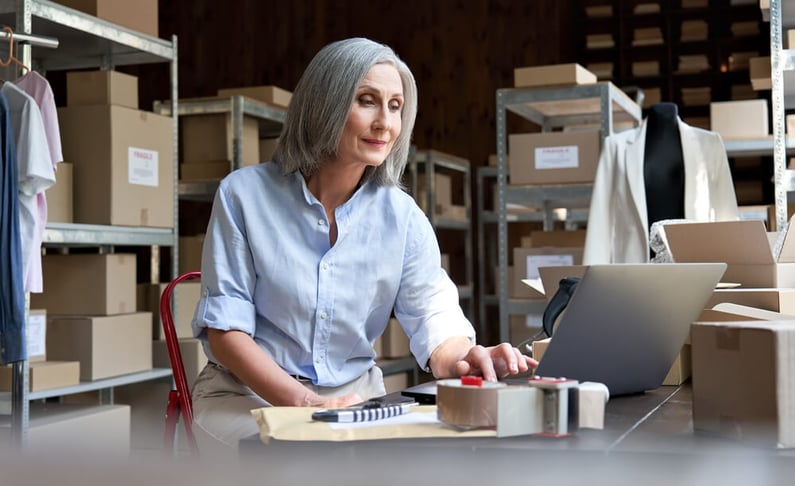 It stands to reason that small businesses typically have commensurate budgets. However, a small budget doesn't have to hold them back from their goals. Many companies started their journey on a shoestring budget that kept an eye on what expenditures would bring the most return on investment (ROI). Strategic spending with small business marketing is how modest budgets can fuel a successful, growing business. 
The question is how? In this post, we'll take you through the steps that will help you spend your marketing budget wisely. You'll also learn how to take advantage of free and low-cost resources. Let's get started.
Prioritize Expenses That Provide Value
Small business marketing takes strategy. It requires business owners to invest in the tasks and expenses that will provide the most value. That means keeping your budget tight to ensure you spend only on things that bring the most significant ROI. Self-serve ads are a great way to help you keep control of your budget. 
Self-service advertising is a cost-effective method that uses a platform like Google Ads, Facebook Ads, or LinkedIn Ads to automate ads. It eliminates the time-consuming manual tasks and allows you to reduce costs to optimize your ad revenue. You can set the budget, ad type, target audience, frequency, and more, then sit back and reap the benefits.
Use Social Media and Referrals 
Social media and word-of-mouth marketing are low-cost promotional options that can help you establish yourself as a small business with a significant impact. Globally, approximately 4.55 billion people use social media. In the United States, social media users represent 80% of the population. 
Why is that important to businesses? Almost 50% of online consumers say they will likely purchase from brands they see advertised on social media. Social media referrals are the digital version of word-of-mouth advertising. Developing a strong social media strategy is the key to capturing those shoppers' attention and strengthening your brand. 
Cater to Returning Customers 
A loyal client pool is worth its weight in gold. Your core customers are crucial for maintaining and growing your business. It is their experience that others will depend upon when deciding whether to do business with you. The customer experience is crucial to your future success. A significant amount of your marketing and business efforts should go toward keeping them satisfied.
Ensure you include everything from their initial encounter to how you respond to issues, the loyalty perks you offer, greeting them by name on return visits to your site, or commemorating occasions like birthdays with special offers. 
Outsource Where You Can
When marketing on a budget, small business owners may feel they have to do everything themselves to keep costs down. While that makes sense on the surface, it doesn't always work out. Sometimes it makes more financial and practical sense to outsource some responsibilities. For instance, if your company makes greeting cards, do you have the time and resources to make your own paper?
While you could choose to do that, it doesn't make sense if you aren't already an expert in that field. The same is true with digital advertising. Leveraging a media partner's experience, expertise, tools, and technology is just one way to reach your goals faster and cost-efficiently by avoiding wasting time and money through trial and error. 
Utilize Free Business Resources 
There are also free options available for new and smaller businesses. They can help in many areas, such as providing free planning software, marketing planning templates, or email domains to stay organized and present your business professionally until it grows to the point you can use premium products and services. Most cities also have small business organizations or incubators that offer numerous services to advise and guide your startup efforts. The U.S. Chamber of Commerce is a great place to start finding these services in your area.
By Marketing on Budget, a Small Business Can Meet or Exceed Their Goals
McClatchy's Ad Manager gives small businesses the tools to market their goods and services on a budget. It is a self-service ad portal that saves time and money by allowing you to create campaigns that span print, digital, display, search engine, and social media.
The platform gives you a cost-effective way to access premium features like custom target audiences, immediate access to multi-channel ad placements, and critical real-time campaign reporting. It lets you measure your ad effectiveness and make rapid changes to leverage the most lucrative techniques through the app. Unlock the power of local and advertise now with McClatchy's Ad Manager.