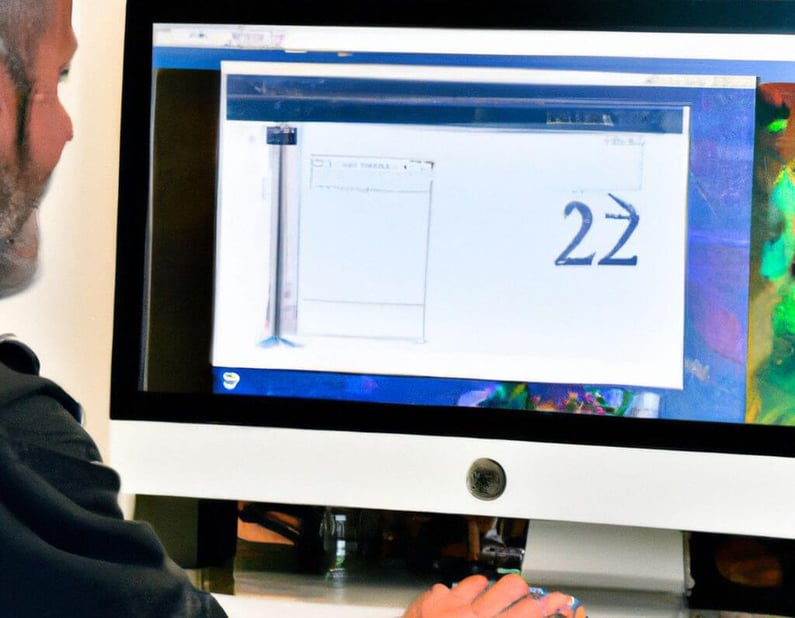 Did you know that the self-service technology market value is expected to grow at a 6.7% CAGR between 2020 and 2027 (from 28.3 billion in 2019)? Self-service capabilities give end-users more autonomy and control! Small business owners, in particular, will benefit immensely from self-service advertising platforms, as this medium allows advertisers to purchase ad space, then create and manage campaigns through an automated platform without human interaction. 
Here are seven ways your small business will benefit when leveraging self-service advertising in your marketing. 
Keeps Businesses in Control of their Advertising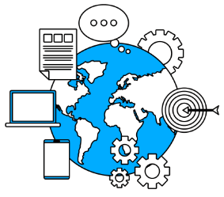 Self-serve advertising lets you control which demographics and locations you target with your advertising. In turn, you control who sees your ads and where, meaning you gain more accurate and efficient marketing with fewer cases of ad-annoyance and irrelevance. Why does this matter?
For starters, Forbes research found that 47% of people who block ads say they do it because they see too many annoying and irrelevant ads that don't pertain to their needs and desires. When you have more control over who your ads reach, you can ensure only the most relevant eyes see your message. Moreover, you can control where your target audience sees your ads, which ensures you meet the right people on their most active platforms and reach the maximum amount of people in your audience. 
Reduces the Amount of Time Spent Placing Ads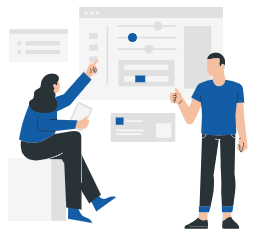 Another benefit to self-service advertising is how it increases your efficiency in placing ads. It's made possible through automation, which studies show:
Boosts productivity by 14.5%

Brings down marketing costs by 12.2%
Generates 3x more leads

Increases conversions by 77%

Saves up to $130,000 annually in advertising costs. 
The same report notes these as just some of the reasons 70% of advertisers already implement automation opportunities into their advertising. For small businesses, you spend less time placing ads and more time on increasing productivity (by focusing on your company!). 
Lets Businesses Control How Much They Spend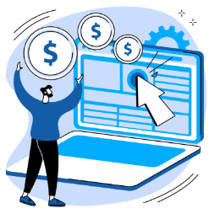 Small businesses don't have the luxury of a megacorporation's budget, so your ad campaign needs to be as efficient and effective as possible to compete with these larger corporations. After all, you don't have the extra dollars to waste if you don't maximize an investment to its full potential.
Self-service advertising allows you to control your spending and increase or decrease it depending on your cash flow. In turn, you don't have to worry about investing more than you can afford because someone else controls your spending.
It's Available at Any Time of Day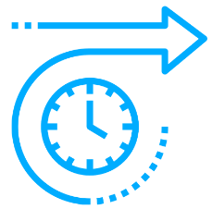 As an online program, it's always available if you have a computer and connection. You can make changes wherever, whenever, and at your convenience without relying on someone else's timeline to make improvements or changes as you see fit.
Take, for instance, new data from your analytics showing that an adjustment in one of your ads will make it more successful. Real-time data requires real-time changes. Self-serve advertising platforms allow you to make these changes immediately so you can reap the benefits of your improvements immediately. 
Shows Owners Their Analytics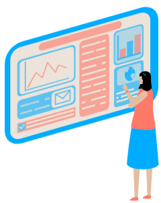 Speaking of the importance of analytics, you get the real-time data you need to continuously improve your campaign and inform decisions on future campaigns. Self-serve platforms provide analytics data to adjust your strategy based on performance.
That means you'll already have some of the tools and reports (i.e., graphs, charts, and tables) you need to make real-time decisions—all in one place. It's also another way you have more control over your budget because you know where your money is going at all times, as well as the results you get from each investment. 
Provides Multiple Options to Fit Their Ad Strategy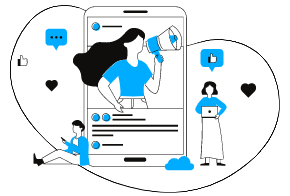 You may already know the importance of an omnichannel marketing approach. If not, know that research shows that today's consumers interact with brands across at least 20 channels at a time. What's more, 76% say they expect consistent experiences across all of these touchpoints.
Fortunately, self-serve platforms allow you to use multiple platforms and types of ads to reach customers in the most optimal way. Having complete control means ensuring consistent experiences while reaching your audience on as many channels as possible.
The System is Constantly Improving 
Self-service is a new, still evolving platform, and you can benefit from the changes and updates occurring as the technology improves. It is only the beginning of something incredible, but just like automation and programmatic advertising, it's foreseen to continue making a splash in marketing. 
And the sooner you acclimate to the technology, the sooner you benefit from the powerful tool.
The good news is that McClatchy is well-versed and experienced in self-service advertising, staying up-to-date on the latest advancements, best practices, and trends. Their recent partnership with DanAds to create McClatchy Ad Manager's self-service platform, helping them offer fully-integrated marketing solutions! Contact us to learn more!