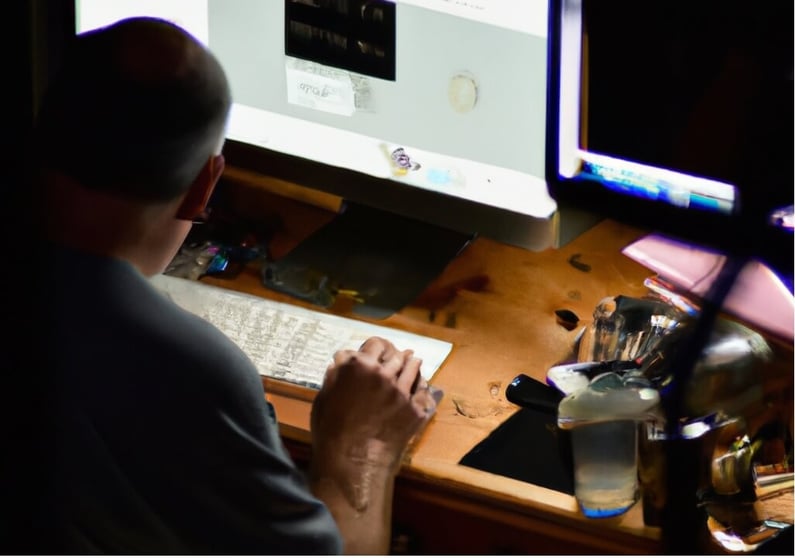 As your business expands, you may invest in new innovations or techniques that rely on multiple systems and people to implement. However, it doesn't need to be so complicated. With self-serve advertising, your investment depends solely on you and the platform you use to deliver your ads. This way, you stay in control of the entire process and worry less about the dozens of other 'hands' on your ad that could keep it from being what you need to reach or exceed your campaign goals. 
Self-service solutions are a rising trend that has continued into the new year. Research shows that 81% of people prefer to care for most matters themselves, and 67% prefer self-service over human interactions. These same preferences extend to the business world, with many marketers finding more value in the ads they bring to life versus those created for them. 
Keep reading to learn more about self-service advertising and how it can keep you in control of your ads.
Understanding Self-Serve Advertising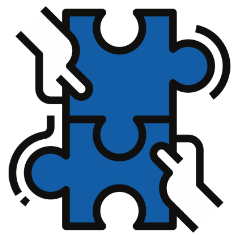 Before diving deep into how self-serve advertising allows you to gain more control over your ads and grow your business, you must be intimately familiar with what it is and how it works. Self-serve advertising refers to purchasing ad spaces from publishers through a platform without human interaction (this means no more sales team to go through and negotiate with!).
It is an automated platform that functions in real-time to give your advertising team more control by allowing you to create your ad from scratch, select when and where it will be delivered, and be more hands-on when choosing your target audience.
As a result, your brand will have a better chance of reaching and resonating with the right people because you can control who sees it when they see it, and the message they'll receive. In turn, you reduce ad-annoyance risk due to irrelevant or repetitive messages. That will significantly determine your campaign's success since 72% of consumers say they don't like brands that deliver irrelevant content or repetitive messaging. 
Keep Control of Your Advertising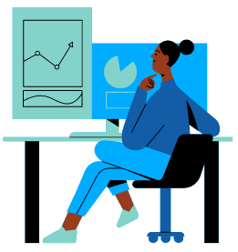 By letting you arrange everything yourself, you and your advertising department gain more control and autonomy over the ads delivered to your target audience. That allows for more efficiency and cost savings.
Managing your advertising yourself is more efficient because no one knows your target audience and campaign goals better than you. You know what you need to achieve and the people you need to see it. Therefore, a more hands-on approach in ad creation and delivery can help ensure you deliver your best ads to the most relevant people. 
As for cost savings, taking responsibility for crafting ad content and images, reaching your target audience, and determining optimal ad placement out of the publisher's hands is more cost-effective than relying on someone else to make the decisions for all areas of your advertising process. 
Grow Your Business with Self-Serve Advertising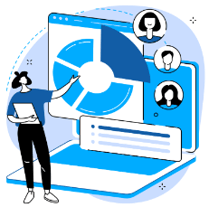 The greater control from self-serving advertising allows businesses to incorporate their advertising more effectively by spending more efficiently and using their time well. Every aspect of the process is within your control, meaning your ads can grow with you as your business grows.
That is particularly important since your target audience and their behaviors are constantly changing—you can integrate those changes of behaviors into the content of your ads as you learn of them. Moreover, you can streamline performance tracking, payment & invoicing, and ad distribution. Combined with the ability to access first-party data, your business will be able to scale with the valuable data and strategies driving your business's visibility and influence on the right people. 
According to Dan Ads (McClatchy's partner for their new self-service platform), self-service advertising is growing in popularity among advertisers for its 24/7 access and transparency. It allows advertisers to be more hands-on in knowing what their money goes to and seeing the investment results. Between regular campaign summaries and reviews, you can make real-time changes and make more informed decisions in the future.
McClatchy's new self-service platform, McClatchy Ad Manager, does all this and more. It offers real-time campaign reporting, instant access to ad placements, brand-safe content alignment, and even supports sustainable local journalism. Contact us to discuss your self-service advertising needs in total, and we'll go over the six steps it'll take in our Ad Manager to introduce your brand to our audience today!