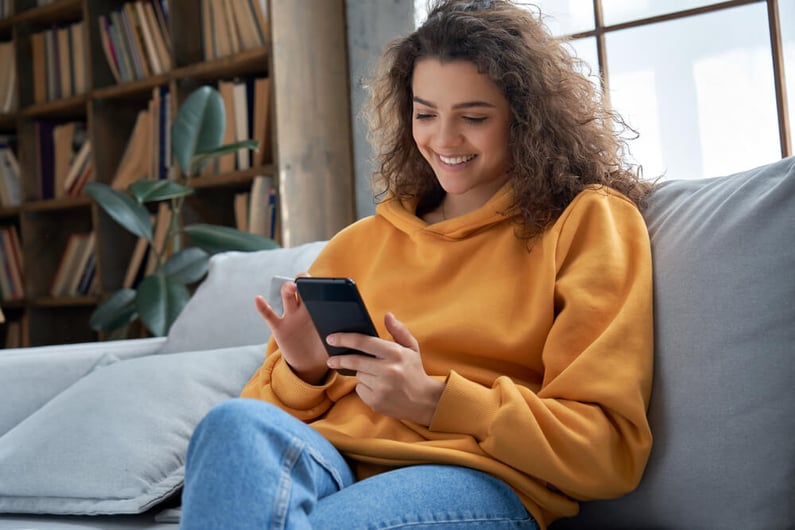 Staying active on social media is critical for success in today's business world. Millions of consumers use social platforms daily and often connect with new brands for news or promotions. Social media is, in effect, a "direct line to customers" for companies that take advantage of it. One survey found that 64% of customers say they want to connect with brands on social media, and 78% want brands to bring people together to promote online connections.
Social media is the optimal platform for engaging with consumers and sharing information—if you have a well-defined strategy. Let's discuss four specific ways to develop a winning social media marketing strategy and promote sustainable growth for your brand.
1. Understand Where Your Audience Spends Their Time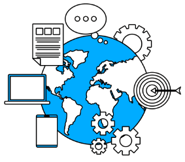 It's essential to identify the core demographics that make up your target audience and which social platforms they spend their time on regularly. For example, many Boomers and Gen X-ers favor Facebook over other social networks, whereas TikTok is extremely popular among Gen Z. 
Once you've identified which platforms are most popular among your target consumers, it's usually a good idea to focus on mastering marketing techniques for those platforms before expanding into other networks. Each platform has unique strengths, whether it's Instagram's reputation for captivating photos or TikTok's emphasis on short-form video. Mastering each platform's style can help you to connect with more of the right customers.
2. Set Realistic Goals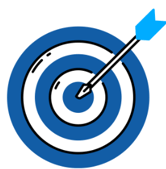 Social media is not the "be all, end all" of digital marketing, but it is a vital part of a larger whole. Social media marketing should focus on specific objectives and play to the channel's strengths instead of trying too much at once.
For example, social platforms are often stronger at generating engagement vs. building awareness. Discovery is a feature that most social platforms offer. One study found 55% of consumers learn about brands through social media.
Nevertheless, such discovery is often haphazard at best. Search engine marketing (SEM) and search engine optimization (SEO) are the key drivers in building awareness since they focus on capturing high-intent traffic. In contrast, social media is an excellent means of engaging with existing followers and keeping your brand top of mind.
3. Create Posts that Resonate with Your Customers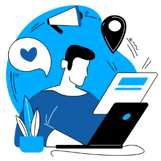 The only way to consistently engage with customers on social media is to deliver posts that resonate with them. You can achieve this through messaging that adds value for your followers (e.g., news about an upcoming promotion or a special discount offer) and copy that matches their preferred tone and sensibilities. For example, you'll likely want to adopt a professional tone when publishing an article on LinkedIn but use a more casual tone when uploading a post to Facebook or Instagram.
You may also need to perform some A/B testing to determine which posts significantly impact your consumer base (for instance, which posts generate more likes, shares, comments, and so forth).
4. Measure Your Results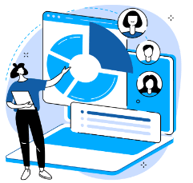 It can be tricky to gauge social media marketing performance. Your number of followers doesn't always equate to the number of customers you acquire or the number of sales you make. Try not to focus too much on those "vanity metrics" since they don't give you a clear picture of your performance.
Engagement metrics can tell you a lot about your campaigns' effect, at least in terms of getting the word out about your brand and generating buzz around your products or services. Likes, shares, comments, and views are good numbers to keep your eye on.
You can always measure a post's performance in terms of clickthrough rate to the corresponding landing page. It's also instructive to compare your engagement rate with your conversion rate (e.g., how many likes a post gets vs. how many clicks it generates). You can also use social media to promote in-store events, thus generating more foot traffic — another potential indication of marketing success.
Reap the Benefits of Effective Social Media Marketing
Social media marketing is a beneficial, low-cost strategy to help your brand achieve its goals. You can put yourself in an excellent position to win big on social media by doing the following:
Clearly identifying your audience before developing campaigns
Setting realistic goals that align with social media's strengths

Creating posts that resonate with your followers

Measuring your results from different perspectives
Social media marketing may not be one of your core competencies. But if not, don't worry. Our team of digital marketing experts at McClatchy can fill in the gap for you. We have years of experience optimizing social media campaigns for clients and generating results. Reach out today to learn more about how we can help.