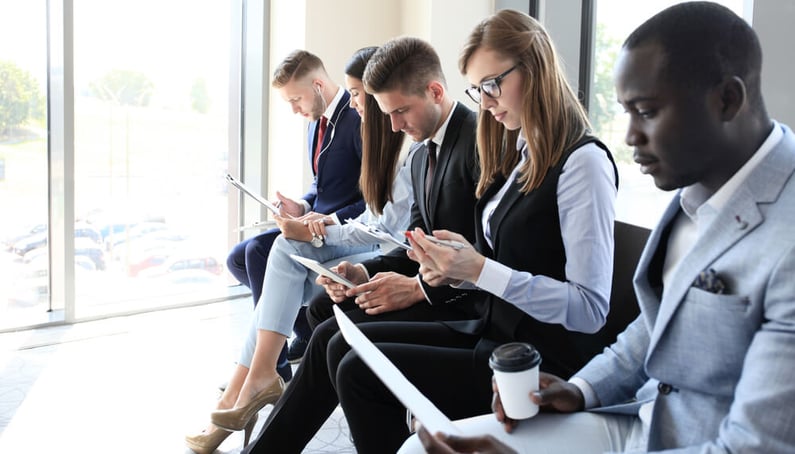 Recruitment marketing is all about attracting potential employees to your company. In today's digitally-driven world, one of the best ways to do that is to invest in a social media recruitment strategy. Putting your brand's "best foot forward" on popular social platforms can enhance your reputation as an employer, convincing both active and passive job seekers to reach out for more information or even apply.
Let's discuss in more detail how social media can affect your recruitment marketing efforts and how you can develop a winning social media recruitment plan.
How Social Media Affects Recruitment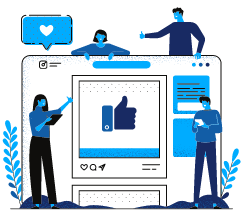 How does social media help recruitment? Most job seekers today spend some of their time on social media, either with the specific intent of looking for job openings or as casual users. Establishing a strong social media presence can encourage engagement from the audience you want to reach. Your social media recruitment plan directly links to the people you want at your company!
For example, a candidate may become aware of your business while browsing social media, begin exploring different posts from your company, leave a question or comment with one of those posts, and — upon receiving a response —browse your official website to look at job openings.  
Tips to Develop a Social Media Recruitment Plan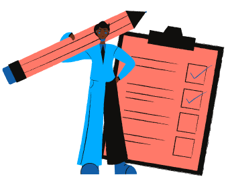 There are some key steps you can take to supercharge your social media recruitment strategy and ensure that it yields the highest possible ROI. These include the following points:
Determine Your Ideal Candidate
Understanding who you want to reach with your social media messaging is vital to develop posts that specifically appeal to them. For instance, do you want to target job seekers looking for remote work or those willing to commute to an office? The answer will significantly influence how you craft your social posts.
Optimize for Platforms They Use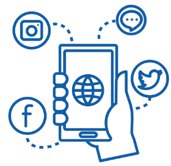 Once you've identified your target audience, optimize your marketing materials for their platforms. LinkedIn posts may yield exceptional results if you're targeting the professional crowd. If you're searching for Gen Z candidates, consider posting ads on TikTok. Whatever the case, focus on the platforms your core audience prefers and develop your marketing copy to make the best use of each platform.
Share Your Culture on Social Media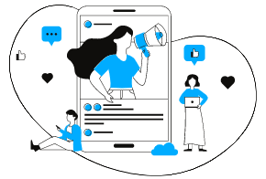 Look for ways to highlight your company's values and mission statement in all your posts. You can demonstrate that by spotlighting employees who embody those values and giving them a voice to express why they enjoy working for your business. Job seekers want to work for employers they can identify with — which means that sharing your culture can help attract the right people to your team.
Link to Your Application Page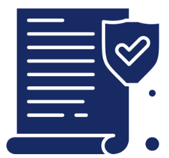 No one likes to jump through hoops to handle a task that should be simple. With that in mind, make sure interested job seekers can quickly and easily apply to work for your business. One of the best ways to achieve this goal is to include a link to your application page within certain social media posts. 
Create Varied and Valuable Content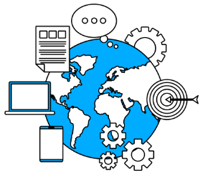 Don't limit yourself to only one type of content! Post short explainers and in-depth articles; tweet pithy sayings; upload infographics and videos. Provide your followers with "day in the life" videos for different employees. Whatever content you publish, make sure it provides value for potential employees. Share your blogs and videos with as many leads as possible (and encourage your employees to do the same).
Make Use of Hashtags
Include hashtags with your posts to help users find them as they search the platform. Also, remember that the optimal number of hashtags depends on the platform in question.
Show You're a Great Company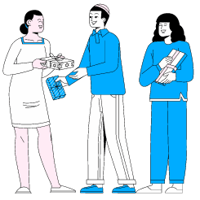 Any social media recruitment plan's primary objective should be demonstrating your company's value as an exceptional employer. Job seekers want to work for great organizations with great values. They're not only interested in being paid well but also want to experience a sense of purpose in their work and avoid the stress that comes with a toxic culture. Social media allows you to paint a picture in their mind of how happy they'll be when joining your team.  
It may be challenging to manage the details of your social media recruitment strategy, especially if this type of marketing isn't one of your core competencies. If that's the case, it may be wise to seek assistance from an experienced media partner. At McClatchy, our digital marketing team has the experience and expertise you need to attract the best candidates to your job openings. Reach out today to learn more about how we can help.