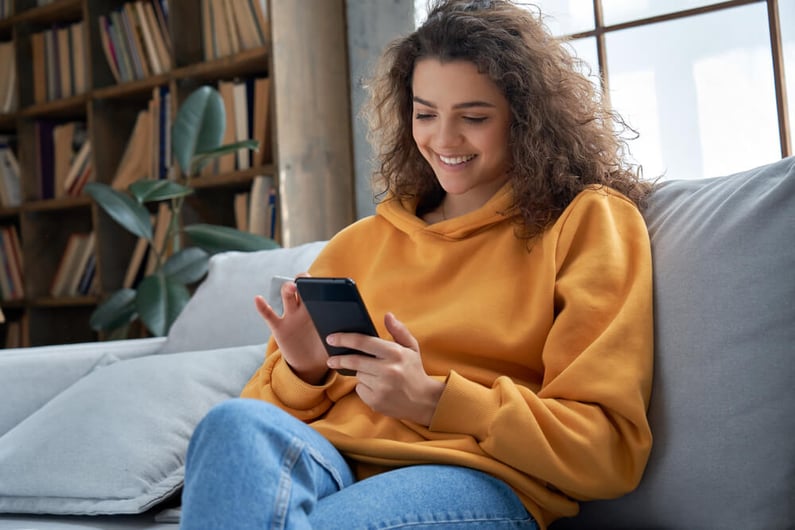 Did you know that sponsored content builds rapport with customers because they're not invasive like a traditional ad? Customers who see ads in their standard format often lose interest or ignore them outright.
However, sponsored content (a form of native advertising) avoids this, making them more inviting and seen as a trustworthy promotion from their favorite sites, with most not even realizing it's an ad!
The benefits of sponsored content are practically endless. Still, the most important ones include those backed by research, as they:
Boost purchase intent by 18%,
Increase ad revenue by 74%

Earn 53% more attention from consumers,

Are 32% more shareable

Are a preferred ad type among Gen X, Millennials, and Gen Z consumers
Get started with our top tips for sponsored content campaigns.
1. Choose Advocates Who Match Your Brand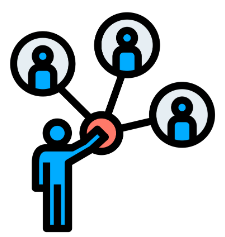 Partner with sponsors or influencers whose style or audience matches your brand and can resonate with the people you want to reach. It may be tempting to partner with the most popular entity with an extensive reach, but if their audience isn't your audience, you won't get anywhere with your promotion. After all, if the right people aren't seeing it, why are you doing it?
Instead, keep the sponsor or influencer in your industry. If you're selling kitchen goods, try partnering with a TikTok cooking influencer. If you're a plumber (or any Home Services company), partner with a locally trusted media outlet to reach residents in your local market. Working with smaller sponsors or influencers also allows for a more even partnership since they will likely give your brand more attention than someone with innumerable sponsors they must promote.
2. Choose the Proper Platforms for Your Audience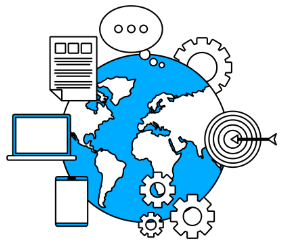 Just as the sponsor should be relevant to your audience, so should the platform on which you deliver your ad or promotion. 
The top three social media platforms for brand promotions by influencers are Instagram, YouTube, and TikTok. However, you should only use them if your audience is active on them. For instance, leading industry topics in popular platforms include:
Facebook — financial service, retail, entertainment, gaming, media, telecom, consumer goods, automotive businesses, and technology

YouTube — very diverse, but most popular are gaming, beauty, cooking, DIY home improvement projects, and educational topics

Instagram — popular for very visual audiences, like cosmetics, fashion, photography, home building, interior design, food industry, travel specialty repairs, and more

TikTok — entertainment, dance, DIY, fitness and sports, fashion, cooking, pets, and beauty/skincare
LinkedIn — is primarily for business, so topics often involve company information, networking, hiring, partnering, product stocks, and more
With these in mind — and the knowledge that there are dozens of other websites to sponsor and platforms to leverage influencers on — create content for platforms your audience uses, such as social media or podcasts, to reach them where and how they want you to reach or engage with them.
3. Know Your End-Goal and Work Backwards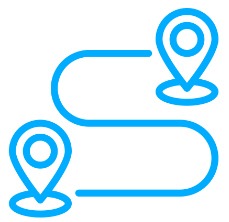 Do you want to increase brand awareness, drive web traffic and sales, or increase lead generation? 
You need to know where you want to be to ensure your sponsored content campaign will get you there. If you want to increase brand awareness, podcasts are a massive hit for reaching your specific audience by narrowing down industry-related podcasts. Social media also successfully generates quality leads demonstrating purchasing intent, and website sponsorships have a track record of driving web traffic and influencing sales. 
Whatever the objective, prepare your campaign for 376% more success by applying the SMART technique —using specific, measurable, attainable, relevant, and timely plans — before creating your sponsorship strategies. 
4. Prepare Multiple Campaigns for Flexibility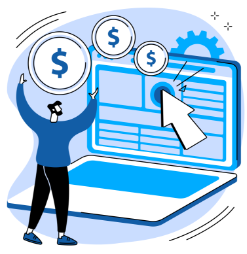 Keep your campaign flexible for quick and easy improvements. Advertising requires a lot of trial and error to get right, and digital solutions have made it incredibly easy to make real-time adjustments that boost success. Like Marco Bizzarri once said, "The market is moving so fast, there is nothing set into the wall. You need to be very, very flexible."
In sponsored content campaigns, the key is to plan multiple campaigns to run simultaneously or try a few different types of campaigns to gauge which has the best results. That allows you to avoid ad annoyance by delivering various campaigns while also ditching the ones that aren't up to your standards and building off the ones that are a hit. 
5. Embrace Changing Trends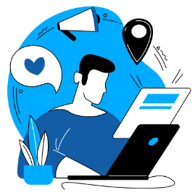 Trends are constantly changing in marketing and consumer behavior/preferences. Develop your sponsored content campaign plans with flexibility in mind to roll with changing trends. Note that although it feels riskier to allow the influencer you sponsor to adapt their messaging to reach their audience best, it's often the best way to deliver it more authentically. 
After all, higher risks often mean higher rewards.
Stay on Top of Your Marketing with a Media Partner
Don't embrace changing trends, campaign flexibility, goal developments, and sponsor & platform decisions on your own. Experts in our McClatchy teams are very knowledgeable and experienced in sponsored content marketing. McClatchy also has a massive reach and multiple means of reaching customers to leverage in your advertising. Contact us to learn more!