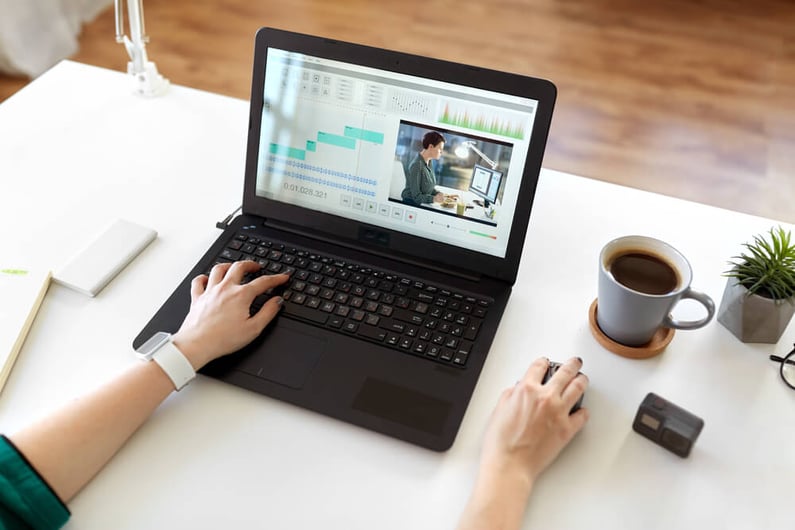 Did you know that 47% of marketers around the globe have confidence in the effectiveness of native advertising? As a form of native advertising, sponsored content's benefits are endless when you deliver ads and messages on relevant digital publications.
That is because you deliver targeted advertising content to an audience you know is interested in your offers while also matching the publisher's editorial content to reduce ad annoyance with your message (by advertising in a way that doesn't feel like an ad). Other common goals of sponsored content are to boost engagement and brand awareness by getting your message to an audience you wouldn't otherwise be able to reach.
And you can do that and more! Here are six benefits you cannot ignore.
Builds Associated Trust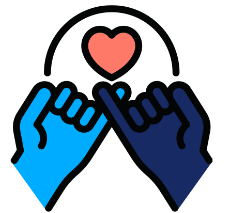 Products and services no longer sell themselves to consumers. You need a brand people trust to get most people to try what you offer. According to an Edelman Trust Barometer Special Report, 70% of people cite trust as more important in today's market than in previous years. And this figure remained high among demographics of all types. As for new brands, at least 50% reported needing to trust them before trying their products or services. 
Fortunately, sponsored content allows your brand to build trust with the publisher's audience. 
People aren't always willing to take your word that you're a trustworthy brand. However, with sponsored content, it's not your word they're considering. It's the sponsor's word! They impart their trustworthiness to your brand, helping you earn your target audience's trust. 
Establishes Brand Awareness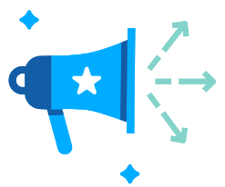 Brand awareness is a crucial component of your business's existence. After all, if people don't know about you, they can't give your company a shot. And yet, it is also among the most challenging marketing goals to achieve. Not only is everyone in your industry racing to improve theirs, but it takes considerable time and patience to succeed. 
With sponsored content, however, you can boost brand awareness among the publisher's audience.
Improving brand awareness through individual endeavors is still crucial, as it expands your reach even further in the long term. Leveraging sponsored content gives you the boost you need in the short term to establish that visibility and draw more curious shoppers to your products or services right now. 
Creates Consumer Interest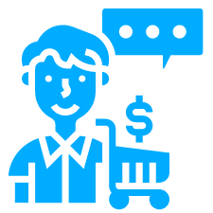 Reaching consumers where they're at, and in a way that doesn't feel overly promotional, is a great way to generate consumer interest in your brand. That is especially true when you deliver ads or content on a platform with relevance. 
Take, for instance, a travel blog (publisher) and a destination spot (brand). In travel marketing, the travel blog would already have many trusted visitors that visit its site most days. When the destination ad appears seamlessly with the rest of the page's content, combined with a memorable image or text that catches the reader's eye, it will pique customer interest.
Sponsored content isn't limited to delivering ads on a publisher's platform but can come in various formats, like social media influencers and paid articles or guest blogging. 
Engages Readers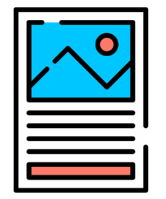 How much your target audience interacts with your brand determines how well you're reaching and resonating with your current and potential customers. Also, the more your brand is in front of them — whether it be through engagement cues such as Likes, Shares, Comments, or brand mentions — the more likely it will be at the forefront of their mind when they're ready to purchase.
How does sponsored content contribute?
Readers actively engage with content from publishers they've built a connection with over time. When your content or message is delivered similarly and on the same site, those same readers are more open and engaged with your material. That is because it feels less like engaging with a brand they don't know (even if it is the case) and more like engaging with content delivered by a publisher they already know and love. 
Exposes People to Your Brand Longer than a Traditional Ad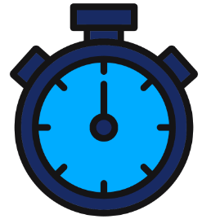 Traditional ads are much less successful than sponsored content, typically because they are overly promotional and irrelevant to the viewer. As a result, 47% of people block the digital ads they come across online because they feel intrusive, and 8 out of 10 people say that they consider these online ads to be 'annoying.' 
So, how do sponsored content ads do what traditional ads cannot?
They fit in with the content the reader willingly exposes themselves to without sticking out like an eyesore. The natural integration of your content makes the readers that come across your sponsored ad feel like it's a seamless part of the content. In return, your brand avoids the stigma of traditional ads.
Leads to Sales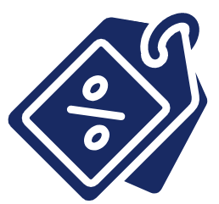 There's nothing more frustrating than generating plenty of leads but struggling to convert them. It is less frequently a problem with sponsored content because you attract higher quality and more relevant leads. As a result, they are more likely to convert and make a sale when exposed to your offer. 
How can you make sure of it?
With a McClatchy partnership! McClatchy delivers branded messages across the web to your target audience and can host your content within our site structure while sharing it across publisher sites. Contact us to learn more!