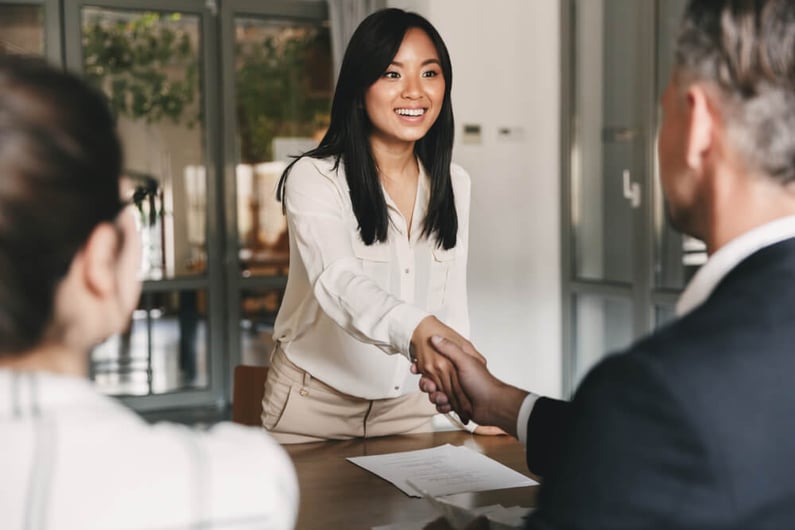 Want to grow your business and prepare for success? You need to create a strong team! And to achieve that, you'll need recruitment marketing. Just as customers have gotten pickier about who they buy from, job seekers have gotten more selective about where they work. A paycheck may no longer be the top priority when people look for a new job. Forbes reports flexible hours, Fridays off early, a company-sponsored retirement plan, and paid self-care days as a few more popular priorities than salary.
With recruitment marketing, you can better communicate your company's unique benefits to your ideal candidates. You can also narrow your targeting to ensure only the most relevant and qualified applicants hear about your opening. 
Keep reading for the best recruitment marketing tips on reaching quality candidates with your campaign. 
Who to Target with Recruitment Campaigns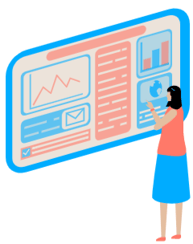 If you're wondering how to do recruitment marketing, the first step will always be to define your target audience. It's too easy to throw content together, hoping suitable candidates will see it. A well-executed and successful campaign focuses on the ideal candidates for your position. It should speak to them in their language, reach them on their preferred channels, and communicate its value regarding their specific wants and needs.
The best candidates have an affinity for the type of work you do and are often already employed since 73% of job seekers are passive. These candidates have intrinsic values for work ethic and integrity, and you should prioritize reaching people with those traits. It's simple to train someone who lacks the skills and experience you want, but you cannot teach values.
Decide what makes candidates the best for you by adding the necessary skills, schooling, or experience you look for in an applicant, then create ads to reach that person.
Tips for Reaching the Best Candidates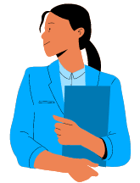 If you want to reach the best of the best in your field, a general job post won't do it. There's a 16-year high talent shortage and thousands of companies competing for the same talent. You must stand out to get their attention and persuade them to choose your company over the others. That's why we've provided six essential recruitment marketing tips to help you get started.
Place Ads Where Candidates Spend Time Online 
As the famous saying goes, it doesn't matter how great it is if no one can see it. If the best candidates don't see your posting, they won't send applications. That's why ad placement matters! Job boards are always great  — particularly the most popular, like Indeed, Glassdoor, ZipRecruiter, etc. — but you need to expand your reach even further. For instance, 79% of job seekers look on social media for openings. For obvious reasons, LinkedIn is the most popular (90%), but Facebook (55%) and Twitter (47%) are favored as well. Use a mix of relevant platforms to be seen!
Use SEM, Display, Email, or Video Ads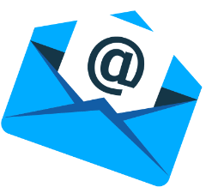 Methods like SEM & SEO, display, email, and video ads are also great for recruitment marketing. SEM ads reach job searchers when they're looking for openings like yours. Display ads are a great way to market to specific visitors (i.e., skills, experience, profession, etc.) who may not otherwise see your job opening.
Email is perfect for segmenting, personalizing interactions, highlighting benefits, and including CTAs to apply. And video ads are a great way to persuade applicants to consider your company by integrating employee testimonials with important company culture information and employee benefits. 
Emphasize Your Work Culture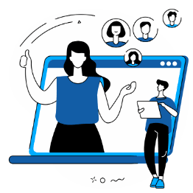 Being transparent about your work culture is essential for both parties. It ensures you're only attracting candidates that align with your culture and are more likely to stay without causing problems. For unqualified candidates, it signals that your company isn't the right fit, so they don't waste their time only to decline or quit soon after.
The idea of joining a company that makes team members feel valued and comfortable has become much more important than salaries. LinkedIn reports 63% of job seekers say work-life balance is paramount, while 60% cite a healthy company culture.
Make Your Website Easily Accessible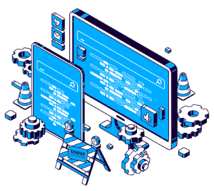 More than 80% of workers find jobs online, and your website is at the heart of your online presence. It's where potential candidates will go to know more about your business and values, and it's where they will go to see if you're the right fit for them. Ensure it is up-to-date, professional, and packed with helpful information. However, you must also make it more accessible by doing the following:
Using the right CMS

Organizing your content structure

Using proper headings for content and ALT texts for images

Adding mobile-friendly capabilities
Adjust Messaging Based on Needs or Success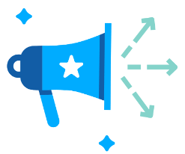 Don't fix something that isn't broken—but if something breaks, fix it immediately. Track and measure the results of your recruitment marketing strategies. If platforms perform significantly better than others, consider allocating more of your budget to those.
Also, if there is content that resonates more with your target audience, build from that on other lower-performing platforms. You don't want to copy & paste, but using successful content as inspiration can help you adjust your messaging more creatively. 
Partner With McClatchy
Recruitment marketing takes special talent and expertise as the talent shortage continues to weigh over most companies and make it difficult to fill positions.
As Marc Benioff once said, "Acquiring the right talent is the most important key to growth. Hiring was — and still is — the most important thing we do." And McClatchy is here to help! Contact us for more insight and recourse on recruitment marketing campaigns and how they help you find a quality team.