Senior living communities have many options for providing quality care and living arrangements. As a result, the audience for senior living community brands can differ from place to place. In fact, beyond the 28,900 assisted living communities in the U.S., several specialize in serving specific needs (these aren't all the different types of senior living options!).
Take, for instance, Alzheimer's and similar dementia programs. Of the tens of thousands of communities, 14.3% have a designated wing, unit, or floor for dementia care, and 8.7% of communities are only open to adults with dementia. The audience in these communities would differ significantly from those that serve other needs. 
Successful senior living community marketing requires knowing and thoroughly understanding your unique target audience. This way, your amenities, groups, classes, and other great features align with the right people for your community (and are communicated as such in your advertising). 
Here's a helpful guide to discovering which audience you should target for your senior living community. 
Analyze Your Current Residents and Community Offerings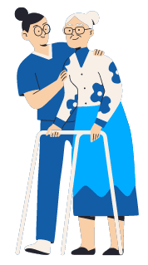 Examining your current residents and community offerings is a great way to pinpoint your ideal customers. After all, your residents are your customers, so there's no better place to start when developing a more holistic view of your target audience. First and foremost, this will include considering the type of senior living community you fall within:
Active Living 

— caters to new or soon-to-be retirees who are comparatively younger and wealthier, as these provide luxury accommodation 
Independent Living

—  gives people an independent space with closer amenities and care, ages range from the 60s to 90s 

Assisted living

—  for people who need more hands-on care and provide daily assistance as well as physical and memory therapy 
Each area caters to an increasing age group, where active living residents can be as young as their mid-50s. Understanding what you offer and which residents you cater to will help create more relevant advertising for your target audience. 
Market to Future Residents and Decision-Makers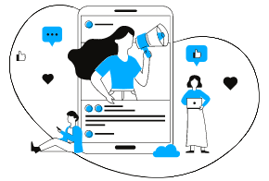 The audience you market to depends on your service group, including residents and their decision-makers (like adult children). You must tailor your messaging accordingly:
Active living will primarily target residents

Independent living may target both residents and adult children

Assisted living will primarily target adult children but must also appeal to residents
In active living, targeting residents may come easier, as you can appeal to them alone with your community offers by emphasizing the luxury of your amenities with assistance as needed. The key is to build up their ability to do most things they're already doing, with the benefit of assistance whenever they need medical care, low-maintenance living, and proximity to classes and activities.
It can be more challenging to speak to potential residents and their decision-makers with independent living and assisted living. There's a fine line between communicating the effectiveness of regular care and support as experts look after them (what adult children are looking for) without offending residents by making them feel utterly helpless.
Since adult children are involved in their parent's senior living decisions 73% of the time, you must determine whether they are a part of your target audience and implement ways to include them in your marketing if they are. 
Tips to Reach Intended Audiences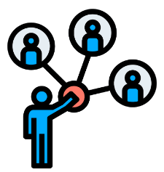 We understand that it can be difficult reaching your intended audience. It's likely why only half of U.S. businesses check their campaigns to ensure they are reaching the right people.
To help, here are our top tips for reaching both groups with your advertising:
Provide Information and Assurance with Content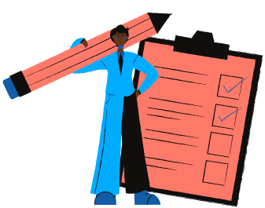 Information guides can help your community reassure potential residents and their adult children while helping improve your search rankings with search engine optimization (SEO). Since 75% of people start their senior living research on search engines, having helpful content will boost your online visibility with higher SEO rankings. It will also demonstrate your expertise by addressing their needs and showing that your community is a good fit for them and how to contact you when they determine it is. 
Create Transparent Messaging to Show Capabilities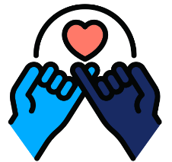 Make your marketing messages transparent and rich with your community's capabilities. Your target audience shouldn't have to jump through hoops to figure out what you have to offer and whether it's right for them. We also recommend using an empathetic tone to demonstrate care and capabilities. It will help assure people that you provide quality services and truly care about the safety, well-being, and quality of life your community will offer residents. 
Use Social Media Marketing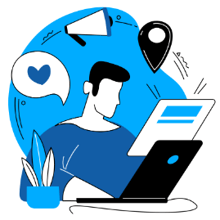 Whether you're reaching adult children or residents (or both), you will have no issue reaching them on social media, making it a great platform for reaching these audiences. Research shows that internet and social media use is up for seniors, as there are:
70% of 50-64-year-olds and 38% of 65+ on

YouTube 

68% of 50-64-year-olds and 46% of 65+ on

Facebook

27% of 50-64-year-olds and 15% of 65+ on

Pinterest 

24% of 50-64-year-olds and 08% of 65+ on

Instagram
Let McClatchy Help You Find Your Audience
Finding your audience and keeping track of them can be a challenge. However, McClatchy has the expertise to help you achieve this and develop ads accordingly. Reaching your audience is vital to growing your customer base.
Schedule a consultation with a Senior Living Marketing Specialist for more insight and resources to ensure you reach the right senior living audience with the best marketing solutions in the industry.