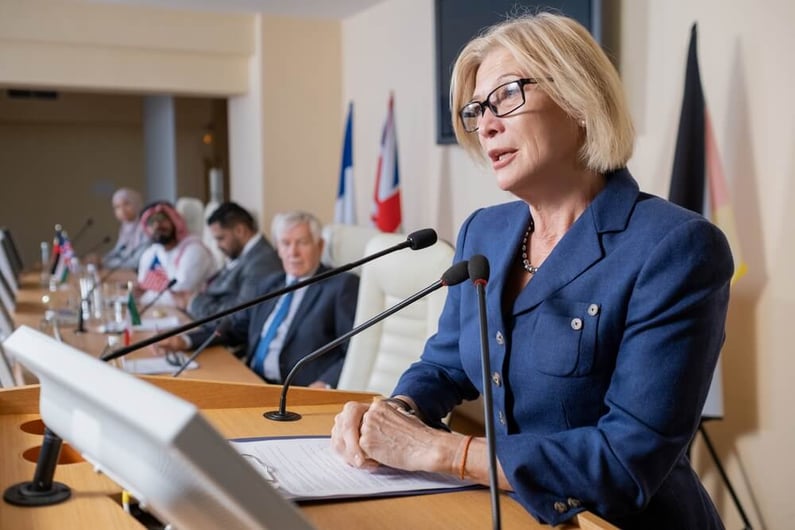 Social media has become a vital aspect of marketing that it has been embraced by virtually every industry. Political digital marketing has gained popularity—from TikTok to Facebook to Instagram, using social media presence to interact with audiences and broaden outreach.
With digital marketing, you can communicate with your voters and share your policies. Whether you are a campaign manager or a political candidate, the following political campaign marketing strategy tips will come in handy.
1. Know Your Audience
You must know your audience before targeting them and earning their trust. Successful campaigns happen when you target the right people; first, know your voters. You can use a digital audience database to understand the demographics.
Before crafting your campaign message, know what voters want. Understanding your voters' pain points will help you prepare a campaign to solve their problems. If millennials are your target audience, microtargeting will help you reach them. Choose the social media channel that resonates with your audience. TikTok or Instagram are excellent platforms to reach Gen Z and millennial voters.
2. Use Data-driven Marketing
One of the benefits of political digital marketing is that it is data-driven. Get insights into voters' behaviors and the platforms getting the most engagement. With digital marketing, you can analyze your voter's interests, needs, and demographics. Choose the appropriate channels and use data-driven marketing to develop a voter's persona. McClatchy offers political marketing services that will help you reach your voters.
3. Design a Compelling Website
Your voters should know where to find you; a website is a must-have if you want an online presence. Make sure you create a compelling and user-friendly website. You can choose from various site builders, including Squarespace, Wix, or WordPress. Use your website to educate your constituents. Ensure your website is mobile-friendly to reach more people.
4. Develop Your Brand
Having a brand is one of the political marketing strategies that sets you apart from your competitors and is recognizable. You'll need a color scheme and a logo, and remember to remain consistent on all platforms. As a part of your political brand, create a memorable slogan. As a bonus, have a saying that your audience can turn into a hashtag that can trend on social media platforms. You'll be on the trending list with a great slogan, increasing your engagement.
Once you understand your brand awareness, you'll find it easy to communicate with your audience. A good example is Barack Obama's slogan "Yes We Can," which is simple and easy to remember.
5. Embrace Storytelling
You can use storytelling to build rapport and increase engagement. Tell your story across all channels and be consistent with clear messaging. You can also share your storytelling with text messages, newsletters, email, and social media.
Storytelling is an excellent way for people to communicate and is the fastest way to pass your message. Always discuss the critical issues with your voters and how you will help.
6. Use the Appropriate Digital Marketing Tools
When launching a digital marketing campaign, use search engine optimization (SEO) to get found. With SEO, you can develop specific terms voters use when searching for political news. You can also optimize your social media posts, campaigns, website, and blogs to improve your appearance.
When you use keywords in your political campaigns, they will appear on top searches. You can also create a search engine marketing campaign that targets a specific demographic and monitor your campaign performance in real-time. Use political polls to gather information on your voters and their interests. Then, use the results to tailor your campaign message.
7. Track Results
Keep track of your campaign to ensure it runs successfully—monitor the progress and track results. Tools like Google Analytics and Facebook page insights effectively evaluate your campaign performance. Ensure your team understands the reports on donations, web traffic, engagements, and time spent on your website.
McClatchy for Successful Political Campaigns
Before planning your next political marketing campaign, consider working with an expert partner. Using digital solutions from a partner like McClatchy significantly impacts your influence and reach. Even more than just political marketing expertise and cutting-edge digital solutions, McClatchy's impressive audience reach in key capital cities around the US will give you an extra leg up on the competition.