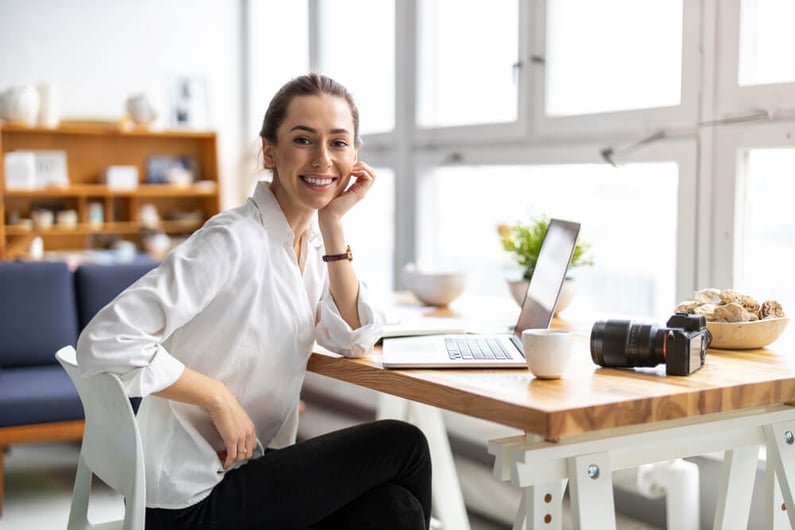 Reaching your target audience is crucial to growing your business – and the online world gives businesses many options to do so. Companies have so many options that it can be overwhelming and confusing. You need a marketing solution that works whether you want to handle part of it yourself, outsource it all, or have access to a combination of self-service and guidance.
Owned-and-operated (O&O) channels can effectively reach your ideal customers. They give businesses access to a high-quality audience and offer guidance on the best ways to reach them. When you are looking for a way to boost your marketing success, O&O platforms could be the answer.
In this post, we'll dive into how O&O platforms can benefit your marketing campaigns, offering insight into what you can expect and how to incorporate them into your marketing mix.
Keep Control With O&O Platforms
Business owners have many advantages when using O&O platforms, such as maintaining control over their marketing. Social media is a popular way to reach ready-made audiences. These platforms offer little control because they are controlled through algorithms and functionality that can significantly impact your efforts. Since O&O platforms maintain ownership of their audience's information and control over communication, you don't have to worry about losing your audience to a change on the platform.
Another significant benefit of O&O platforms is analytics. These platforms have access to a treasure trove of data that can help guide your marketing decisions. That means you can benefit from the efforts of other companies in learning about your target audience. Let's look at some of the other ways O&O platforms can boost your marketing effectiveness.
Access to High-Quality Audiences
O&O platforms know their audiences inside and out. These platforms have carefully developed a deep understanding of their behaviors and preferences – meaning they know who is most receptive to different types of ads based on their prior activity. They have cultivated a superior network of customers, which you can advertise to successfully by placing ads on this platform.
O&O platforms help you gain brand awareness with the right audiences and more easily acquire high-quality leads. One of the ways they help you focus on the best leads is by leveraging intent data. It enables you to focus on the parties who have already shown interest in your business's products or services.
Gain Insight from Expert Guidance
Working with an O&O platform means you have ready access to expert guidance. They thoroughly understand the platform's audience and can also help you gain from this in-depth insight through data and analytics. Their team can often work with you to learn how to reach your desired customers, even during challenging times. An O&O marketing expert can help you frame the optimal campaign that turns leads into customers.
For example, let's say you are a home builder. Your industry is facing supply chain issues and rising costs of both materials and financing. How do you, as an independently owned small business, compete with larger companies with commensurate budgets? Getting expert guidance from marketing professionals who know all about market segments, content creation, and lead generation gives you a competitive advantage. Their guidance can help you get ahead without putting forth the time and energy to gain the skills yourself.
Launch Omnichannel Strategies in a Trusted Framework
Omnichannel strategies employ multiple marketing channels to communicate effectively and provide a seamless shopping experience for customers. Examples of an omnichannel campaign could use any combination of search engine optimization (SEO), search engine marketing (SEM), programmatic advertising, email, text, social media, and more to reach customers. They provide customized and personalized experiences throughout the customer journey, making it easy to learn about sales, apply discounts, and ultimately purchase the goods or services you offer.
Large O&O platforms give access to multiple channels, allowing you to track prospects across channels and target them efficiently and effectively. Small business owners must often make strategic marketing decisions to optimize limited budgets. That's where it pays to use a trusted framework that leverages omnichannel strategies.
Realize the Benefit of O&O Platforms for High-Quality Audiences
Many smaller business owners today wear a lot of hats. They have had to learn to do many things outside of their core competency, such as building their brand and marketing while keeping their business running. There may be some areas where they are comfortable, such as placing some of their own ads, but they could benefit from some expert guidance for others, like creating an entire campaign. That's where McClatchy can help.
As the country's second-largest local media company, McClatchy gives business owners access to their high-quality audience through its O&O platforms. Clients can choose from self-service advertising, programmatic advertising, and many other strategic digital tactics that help them reach their ideal customers. When you are ready to leverage McClatchy's 75M+ unique digital visitors, 10M+ monthly video views, and 7M combined social media followers, reach out to learn more.