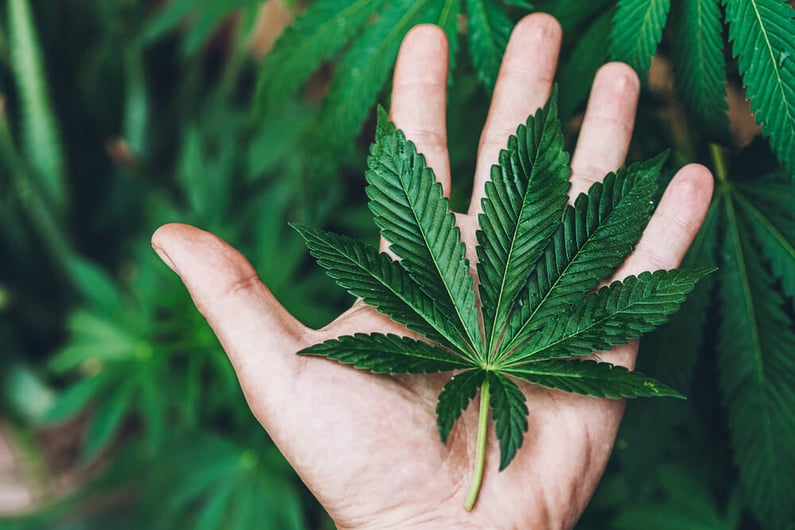 In the U.S. alone, cannabis sales are estimated to grow from 2021's $25 billion to $40 billion in 2026. The medical and recreational cannabis industry's market size is expected to increase by 11.8% in 2023. 
Despite this impressive growth, the cannabis sector faces multiple challenges. States
continue to legalize cannabis
, with 37 states and the District of Columbia allowing medical use and 21 states, along with the District of Columbia, Guam, and some Native American territories. However, cannabis is not federally legal, preventing companies from capitalizing on the industry's business and marketing opportunities. 
One of the main reasons is that cannabis remains federally illegal. Advertising and marketing regulations differ across states, even where it is legal. 
The cannabis industry is highly regulated. As such, you need a deeper understanding to help you navigate these regulations and overcome many marketing challenges hindering your business's growth.
Marketing Challenges Cannabis Companies and Vendors Face

 
Access to digital, public, and broadcast advertising is largely restricted for cannabis-related businesses. Google and Facebook introduced–and constantly enforce–strict policies prohibiting the marketing and sale of illegal substances. Unfortunately, cannabis is in this category due to its federal legal status. 
Promoting cannabis products can earn only a permanent ban from social media platforms like Instagram or Facebook. It can also risk causing trouble for your business with the authorities.
However, companies can promote themselves in ways that adhere to these regulatory challenges. For instance, creating educational material to help your target audience understand cannabis better, supported through sharing industry research, avoids regulation backlash surrounding the marketing, sale, and usage of marijuana. That allows you to create a more informed customer base while marketing your cannabis products effortlessly and establishing your brand as a trustworthy entity. 
Cannabis Marketing Tips
Forge Relationships with Influencers
Influencer marketing campaigns are partnerships with brands or people with engaged followers who can inform and influence public behavior. Identifying influencers and forging a functional relationship with them allows you to market your cannabis products through an intermediary.
Influencer marketing isn't subject to the same strict regulations and restrictions as social media platforms and authorities. As such, influencers can help market your cannabis company and products with a more overt promotion, such as naming, recommending, or showing your products. 
Influencers typically fall into four different categories:
Educator influencers are better suited to your brand awareness campaign. However, before partnering with an influencer, note that it is vital to allow them to honestly assess and share your cannabis product to reach their customers the best way they know how. Another benefit to influencer marketing is that people take their suggestions more like word-of-mouth rather than outright marketing. Giving them freedom demonstrates your faith in your product by letting its quality speak for itself.
Post Ads Where Allowed
Ad regulations, like the laws governing the cannabis industry, vary across states. Fortunately, creating and posting online and out-of-home ads is still possible, provided you are careful with your ad messaging. 
Not every online platform allows CBD advertising. Google ads are unavailable whether you are a direct-to-consumer website or a retail dispensary. However, you can use SEO tactics and your local Google Business profile. 
Social media ad rules vary across platforms. Most platforms, such as Instagram, Facebook, TikTok, and Twitter, don't allow cannabis ads. However, CBD rules vary. For instance, Twitter currently allows ads for select CBD topical products with restrictions, which include:
Requiring ads to be placed by licensed sellers

Twitter must pre-authorize ads before posting

Ads can't target locations where you're not licensed to sell
Outdoor (out-of-home) advertising can work for cannabis products. Most states use their alcohol ad rules when formulating CBD and cannabis ad rules. However, state-by-state regulations for direct-to-consumer and dispensary billboards vary immensely. For example, in California, cannabis billboards are legal except within 15 miles of the state line. In Vermont, cannabis is legal, but billboard advertising is not.
In addition, it is legal to run digital display ads (programmatic and site direct) on mainstream sites. Hyper-targeted display ads allow you to directly aim your message at your target audience while ensuring the ads don't appear where they shouldn't. 
Use Targeted Ads
The Federal Communications Commission doesn't allow cannabis ads to air on TV or radio commercials, which reduces your overall scale and audience reach. Fortunately, a practical way around it is via connected TV (targeted ads). Since connected TV isn't regulated by the same laws that regulate broadcast TV, you can use it to extend your audience reach. 
Connected TV ensures ads target compliant audiences with mainstream or cannabis-specific programmatic exchanges. 
You can use targeted ads on specific websites with a cannabis-inclined audience or even with email marketing. That ensures your ads don't reach unintended audiences, such as children or people younger than 21. Targeted ads via these platforms can help you reach your most likely or existing customers. 
Create a Strong Brand Identity
Thousands of brands compete for the same consumers in the current climate for cannabis dispensary marketing. While location usually eliminates competition, it is vital for cannabis brands to focus on what sets their brand apart and makes them unique.
Developing a strong brand identity early can help you create a strong foundation as cannabis-related regulations loosen in the coming years. Start by testing content focusing on your brand's culture and values without mentioning cannabis or cannabis products. 
Building credibility and trust without pressuring your target audience to purchase your products is critical to creating a solid brand identity. You can do this by educating your target audience on proper cannabis usage, its effects, and its benefits on their well-being. 
Craft

Your

Marketing to Navigate Legal Challenges

 
Despite the regulatory challenges, advertising is crucial for cannabis brands, like any other business. Proper marketing tips can get you in front of the right audience without risking penalties or stringent measures. 
Do you need help reaching the right audience for your cannabis business? Contact us at McClatchy to get started on top-tier marketing for your cannabis business.