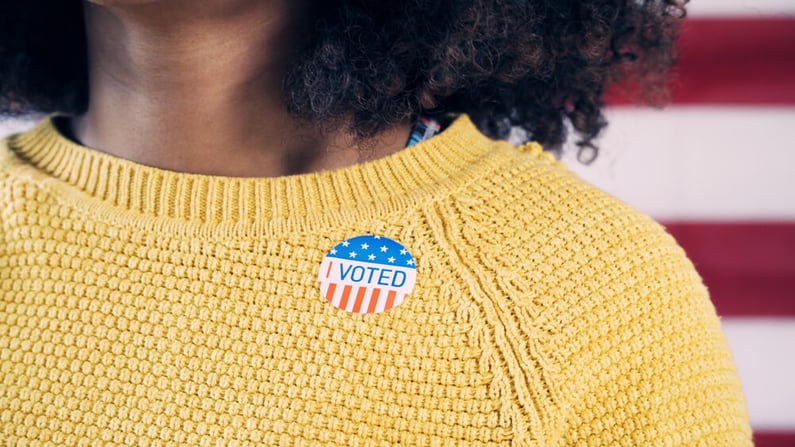 Information is crucial, especially for political advertising. Voters need to know as much about you as possible to decide if you're the right fit for their vote. They also need all the information you have to give to determine whether you're trustworthy enough for them to give you their vote. That will be the challenge since only 44% cite having any confidence in politicians today (a historical low for distrust in those running for a government role). 
When launching digital political campaigns with the right audience and platform, however, that figure won't be a problem for you because you'll be able to convey the value you'll bring to the political position to the people that need to hear it. 
That's why politicians turn to McClatchy to deliver their political ads digitally. Our reach is vast locally and nationally, and the trust our local news has earned from our audience will be associated with you and your campaign. Here's what you need to know.
1. Reach Millions of People with McClatchy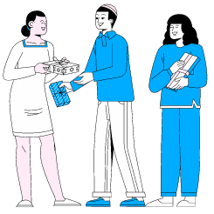 As a politician, you must reach as many voters as possible. The best way to do this is by taking your campaigns to the digital world — where everyone is already spending the majority of their time. In fact, 31% of people say they're online 'almost constantly.'
But where do you start? There are several channels to consider in your political strategy, but the first step is to find a partner with the extensive reach you need, where you need it. If you're running locally, you need someone to connect you with local residents. If you're looking to run at a grander scale, you need someone who can expand your reach across the U.S.
With McClatchy, who has a broad readership, either is possible. First and foremost, we have local market reach in dozens of states across the U.S. With both our print and digital platforms, our content reaches millions:
More than 40 million unique digital visitors

Over 35 million monthly video views,

More than 7 million loyal social media followers across accounts, and

On average, 6 million weekly print readership
2. Communicate with Voters by Location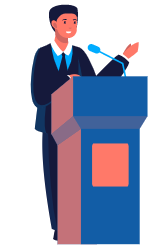 One of the most important benefits of working with McClatchy to reach your voter audience is that we can reach various people across the nation. More importantly, you aren't reaching these audiences from a 'national standpoint' but through a locally trusted news source in each area. 
In other words, you get national reach among locally trusted audiences. 
That gets you the best of both worlds: your political campaign reaches the 75% of people who trust their local news over national while also getting the benefits of a national reach. 
For instance, our reach in California, where McClatchy has over 8 million unique digital visitors, over 6 million monthly video views, and over 1 million weekly print readership. And this is where 61% voted in the last presidential election and 51% in the state election, reaching a bipartisan voting group (31%Democrat, 18% Independent, 26% Republican over 18 years old).
3. Trust in Local News is Rising
McClatchy's local voices make it a trusted resource for your political marketing campaigns. That is because more people trust local news: 73% of readers, compared to 59% for National News Publications, 55% for National Network News, and 47% for Online-Only Outlets. There's more of a sense of community, understanding, and as a result, associated trust being a local establishment for residents to rely on for information relevant to them in their area. 
Trust is also up across political affiliations: 62% of Republicans, 62% of Independents, and 88% of Democrats trust local news. That will allow you to leverage McClatchy's voting audience as you prepare for your campaign victory. 
See the McClatchy Difference in Action
Did you know McClatchy's digital audience is twice as likely to use political search terms? Don't just take our word for it. See the McClatchy difference in action with the South Carolina ballot proposition case study:  
Raised awareness for a municipal ballot initiative in South Carolina low country 
Used addressable OTT/CTV, programmatic video, social media video, and digital tactics to reach 359,900 impressions with an average 87% completion rate 

The ballot measure passed with voters reached by the campaign being 97.46% more likely to convert  
When it comes down to it, McClatchy has unparalleled reach with audiences you need to connect with, including locally in several key U.S. markets. Make yourself stand out from the rest by contacting McClatchy for your next political marketing campaign.