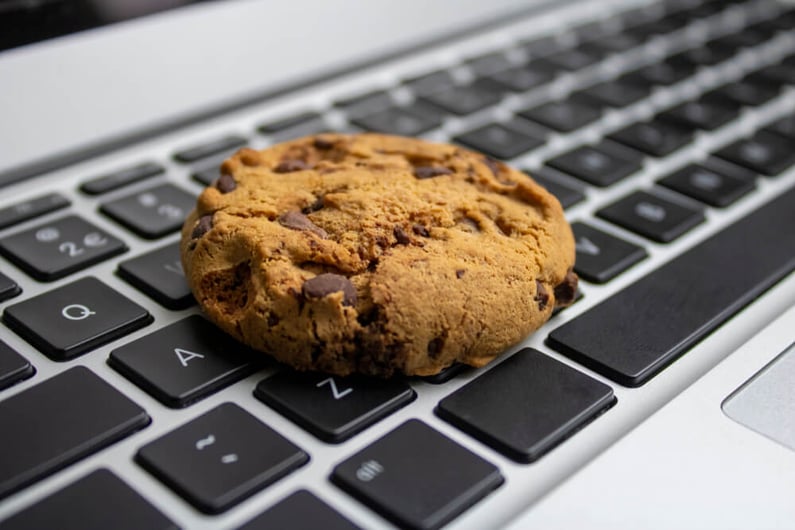 By now, it's known there will be a significant disruption in the marketing world when Google removes third-party tracking cookies. Despite another delay to the end of third-party cookies by Google — removal was announced to happen by 2023 but has recently been updated to late 2024 — marketers still need to prepare!
The extra time should be used wisely. Given that 55% of surveyed business leaders admit they're not prepared for cookieless marketing, there's no better time than now to get started (if you haven't already). After all, Google won't delay the inevitable forever, and marketers that prepare now will experience far fewer obstacles and issues than their counterparts when it comes time to pull the plug.
Instead of waiting and worrying about losing consumer information when third-party cookies are blocked from browsers, here are strategies (and facts to keep in mind) to ensure your marketing productions do not deteriorate.

Leverage First-Party Data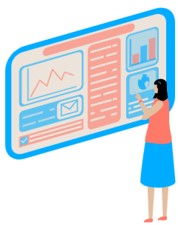 First-party data is the most reliable data you can collect because it's data straight from the source to you. It's the data that your brand collects in-house by building direct relationships with customers who consent to provide you with their information.
This may sound daunting since most consumers are demanding more privacy (hence, the reason behind Google's removal), but there has been an increase in people willing to trade their data for:
Essentially, customers don't mind freely providing this data to you —84% just want more control over the information and how it's used, and another 83% are more willing if brands are transparent about how the data will be used.
You can collect first-party data via:
Email Opt-Ins

Data from Actions taken by Customers

Subscription Data

Social Data

Surveys

Customer Feedback
First-Party Publisher Data
There's also first-party publisher data, which involves using information collected by publishers about their sites' visitors. You can create look-alike audiences and utilize programmatic reach using subscriber data.
Upgrade to Google Analytics 4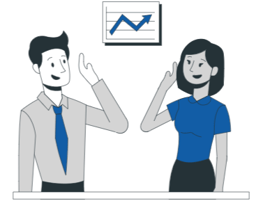 Google Analytics 4 is a new version of GA in preparation for the removal of third-party cookies. According to Google Analytics Help, the next generation of the installment does five things:
Collects data from websites and apps to help you better understand the buyer journey

Uses cookieless measurement and behavioral and conversion modeling

Instead of session-based data, GA4 uses events

Integrates directly with your media platforms

Has predictive capabilities
Invest in Market Research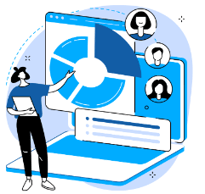 Along with collecting first-party data, doing market research to get information on your target audience will also be important as your business transitions from relying on third-party cookies. Market research helps you understand your audience's pain points and needs by identifying your problem, creating the research plan you'll initiate, conducting the research, evaluating the results, and taking relevant action.
Some ways to conduct your research include:
Targeted Surveys

Questionnaires
Polls

Social Media Information
Personalize Your Marketing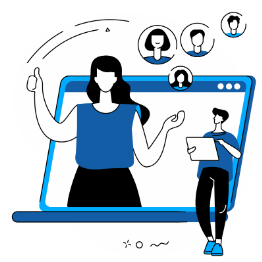 As we already pointed out, consumers don't mind giving their personal data to brands if it means they're getting something from it. The most popular benefit is personalized messaging and services. More consumers have grown to not only prefer personalized experiences with companies but expect it — and subsequently, get annoyed when it doesn't happen.
According to a McKinsey study, 71% of its respondents said they expect personalized interactions from brands, and 76% say they get frustrated when companies don't deliver. Another study added that 90% are more likely to make 15 or more transactions annually with a brand that offers it.
Fortunately, you can easily personalize the following when you use first-party data:
Individualized Marketing Messages

Emails

Personalized Offers
Leverage Contextual Advertising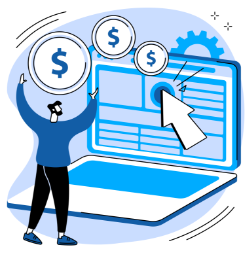 Contextual advertising is when marketers design and place ads on web pages based on the website's content. The targeted ads appear on websites (and mobile) relevant to the message you want to deliver to your target audience.
For instance, if you want to promote baby products, a parenting blog may be the best way to contextually advertise. On the other hand, a cooking webpage may be the best for cooking utensils or catering services, while a webpage on traveling would be optimal for a destination vacation.
The most significant benefit of contextual advertising is it can be more accurate because you're targeting someone based on what content they're interested in. This will reduce wasted ad spending and boost your reach among the right audience, despite the challenge of resonating with consumers now that third-party cookies are on their way out.
Preparing for Future Marketing with McClatchy
When it comes down to it, marketers can adjust and continue to see business growth without third-party cookies. When you're adequately prepared for the upcoming changes, cookieless advertising is not a cause for worry. McClatchy can help you prepare for cookieless marketing with the right strategies for your brand, ensuring your company doesn't crumble when the cookie does.